Flew this double-leg pacific route (it's in the same ocean as NZ right?
) yesterday which is a real world one operated by Asia Pacific Airlines using their B752 freighter. The airline services the Micronesia area in general all the way from Japan (typ. Tokyo Narita) and Hong Kong in the west, through the various Micronesian states all the way to Honolulu and occasionally the US mainland (typ. LAX or Ontario) in the east.
Addon's used include
the TDS B752f model which is FSX/P3D friendly and works fine in P3Dv5. I lashed that to the CS 757 panel via a custom merge. Repaint by Chris Evans (filename: b757f_asia_pacific.zip at Simviation)
freeware Guam (PGUM) Won Pat International from Morten van der Linden (filename: guam_x_v4_final.zip at avsim) which I had to massage a bit with my own AFCAD level and flatten to get it working in P3Dv5 and isn't quite right but a lot better than default
the spectacular Amata Kabua International Airport (PKMG) part of the payware Marshal Islands package from Pacific Islands Simulation, originally released for FSX but seems to play nicely in P3D if you're still lurking there as I am
FSDreamTeam's Hawaiian Airports Volume 2 which includes Honolulu (PHNL) which you don't get to see much detail for in these shots as is in the dark but well worth getting for P3D
AI all courtesy of the AlphaIndia one click installer wotsit and all the clever repainters and modellers who provide their stuff for that
GSX for some ground services shots at each stop
We begin parked on the ground in Guam. This airfield is a joint civilian and US military base (on the other side of the airfield) and sees traffic from various Japanese, Korean and US carriers (United these days, formerly Continental before the merger). Didn't quite get the elevations and jetways sorted but its close enough for now. You can see our aircraft for the day at the far end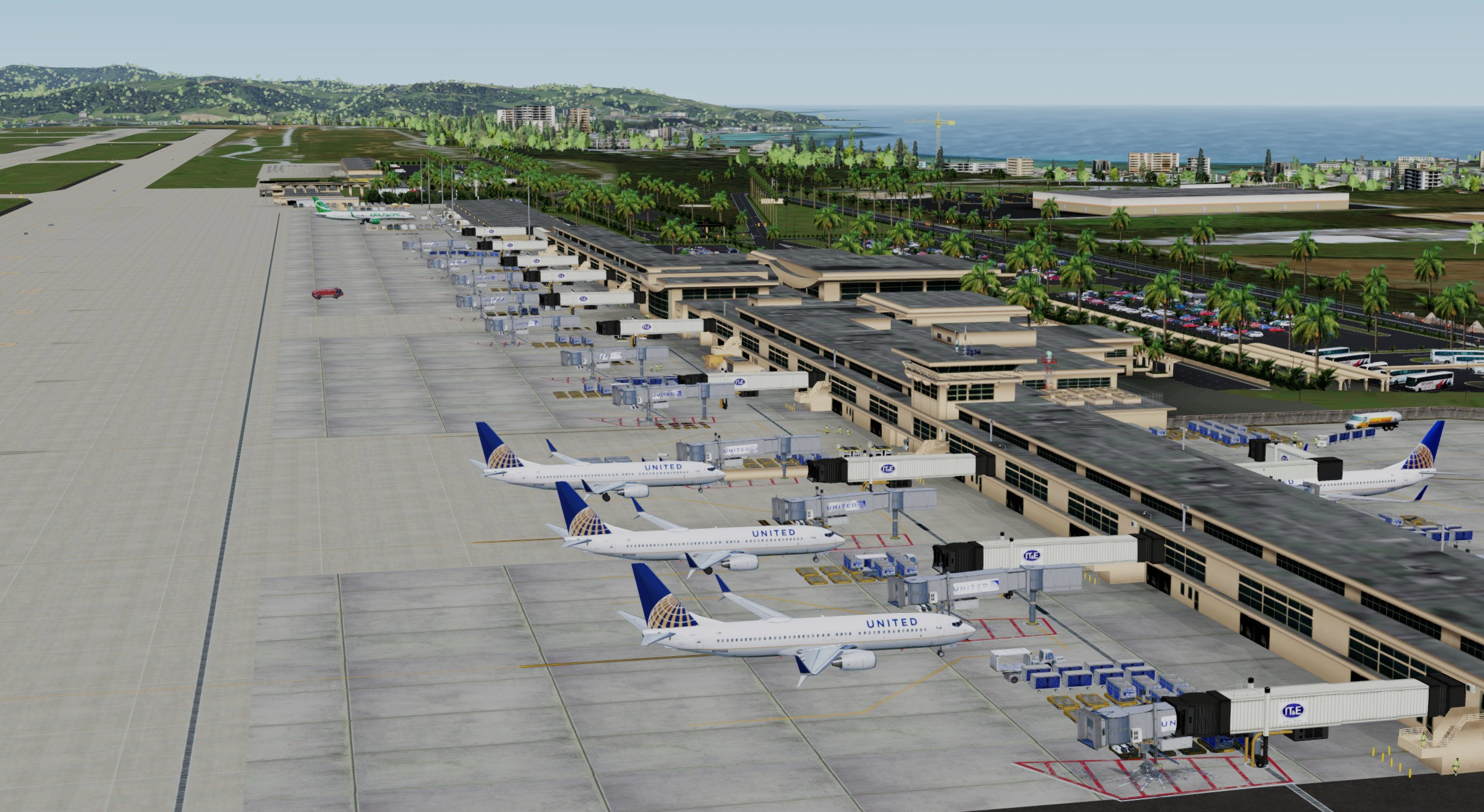 The TDS external model looks great IMHO and some decent liveries avail for it. There is a CS livery for Asia Pacific but its a PAX variant where in real life they operate a PAX converted freighter so this looks the part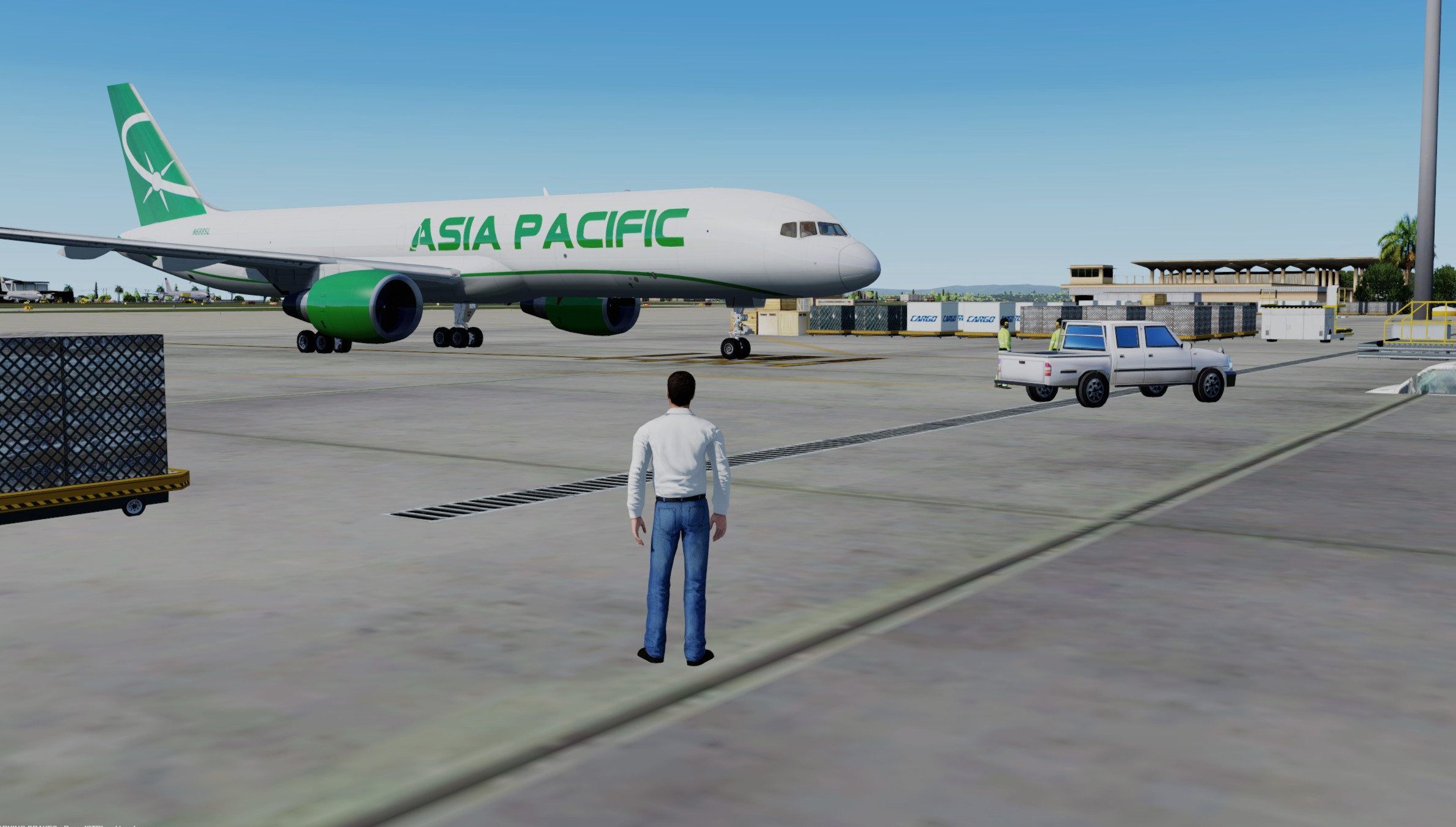 PGUM - PKMJ: Flight time ~ 3:45 with minimal taxi times at each end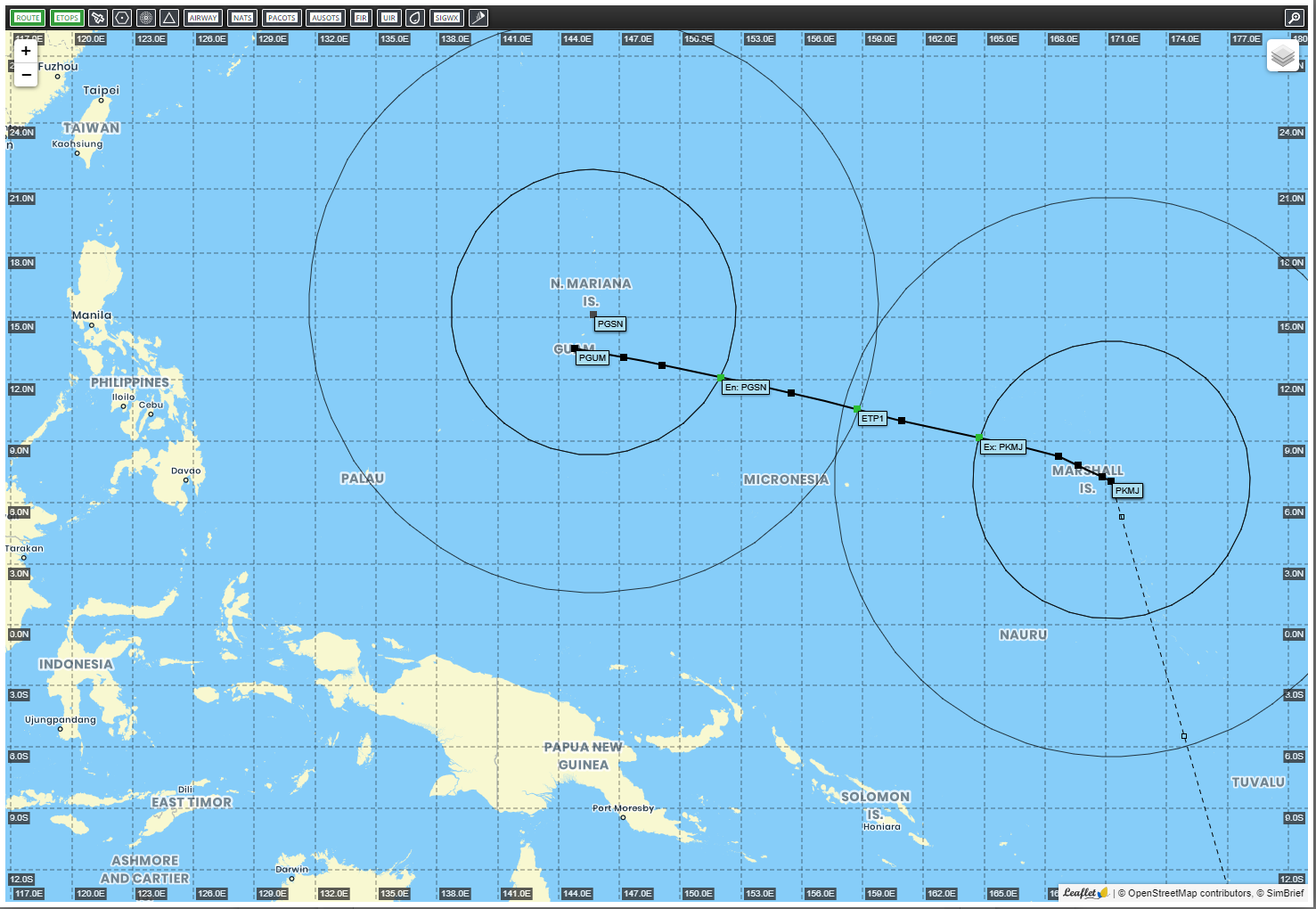 Clear conditions pulling out of Guam heading East for the Marshall Islands.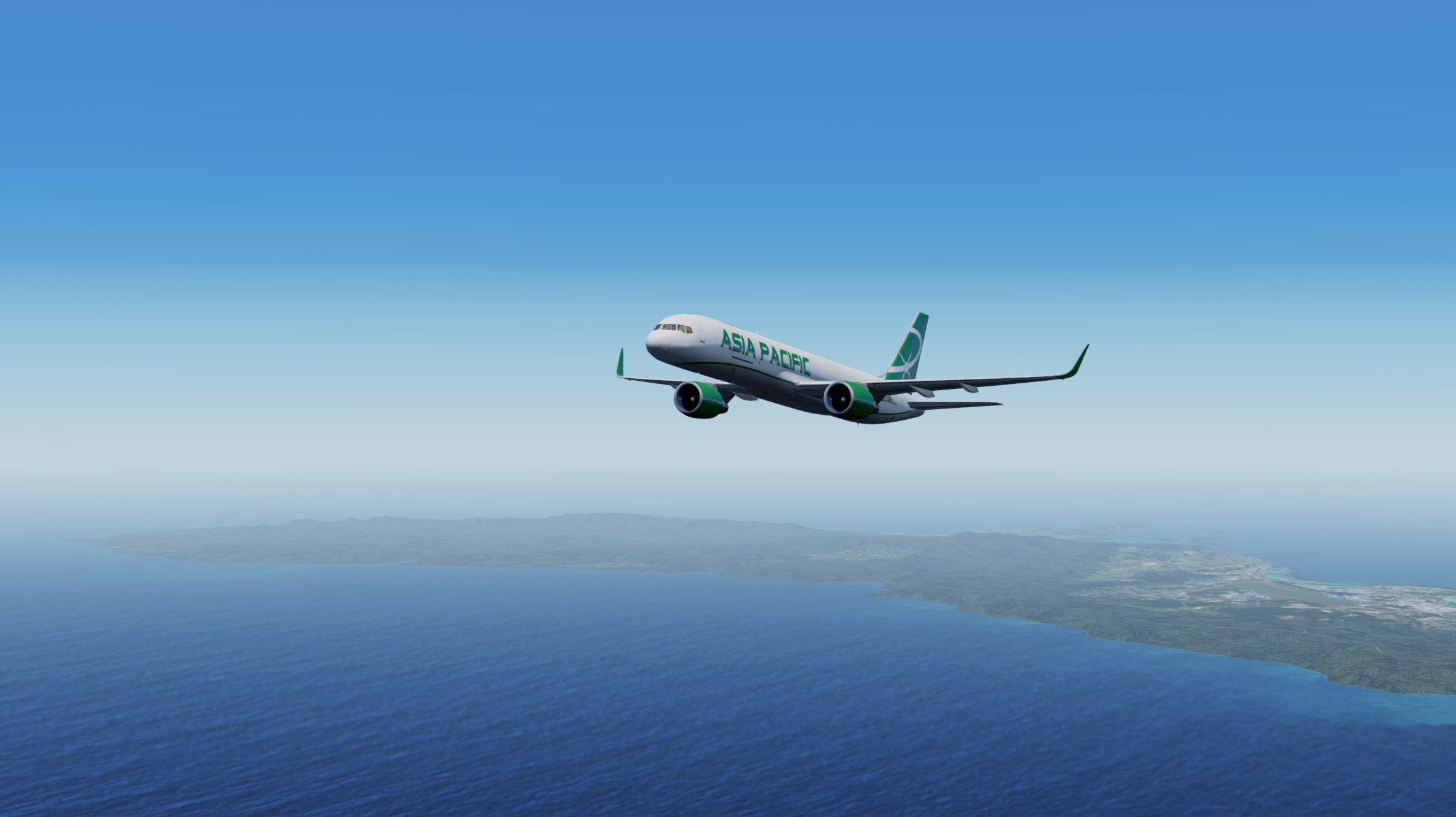 Just before descending to PKMJ passed over an ATR heading in the same direction which you can just make out in the screenshot if you have young eyes, or your specs handy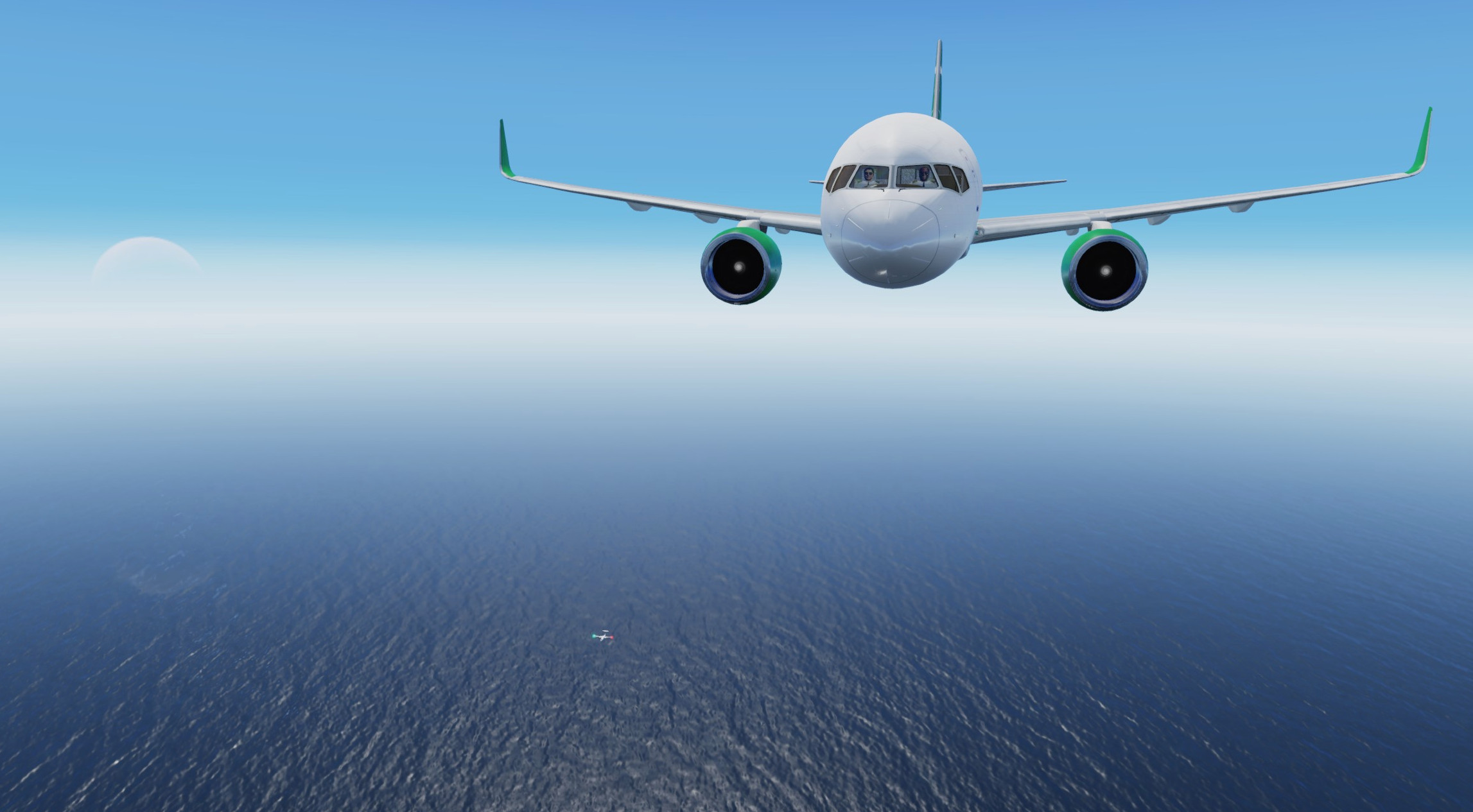 Turning for the final visual approach to RWY7 at PKMJ, no ILS here. Obviously the odd missed approach here given the short runway as missed procedure has a hold pattern to return to if you need to have another crack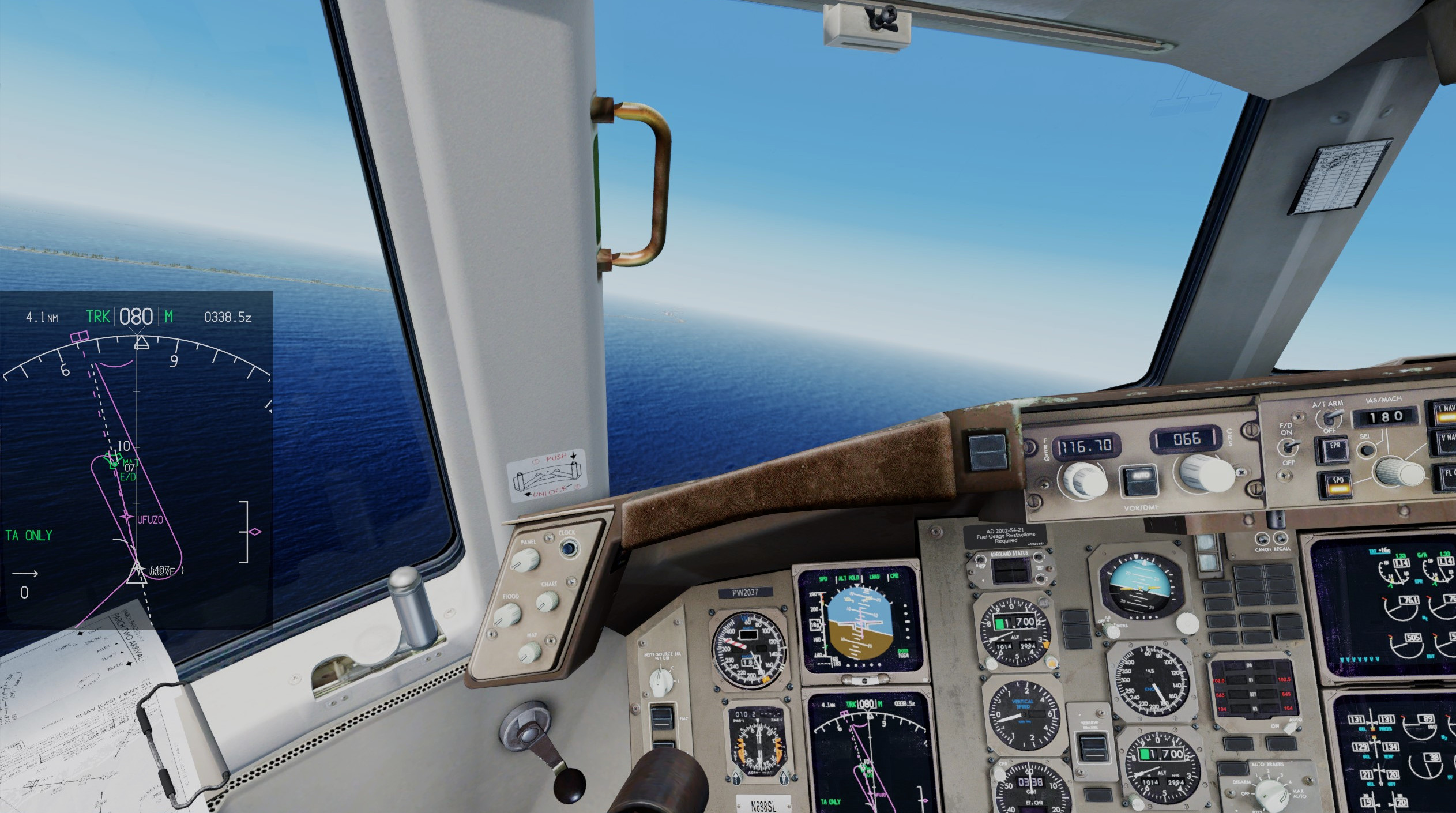 Not much land to be seen here, an atoll which barely rises above the waters edge. Airport just visible now as the wheels go down and flaps on the way out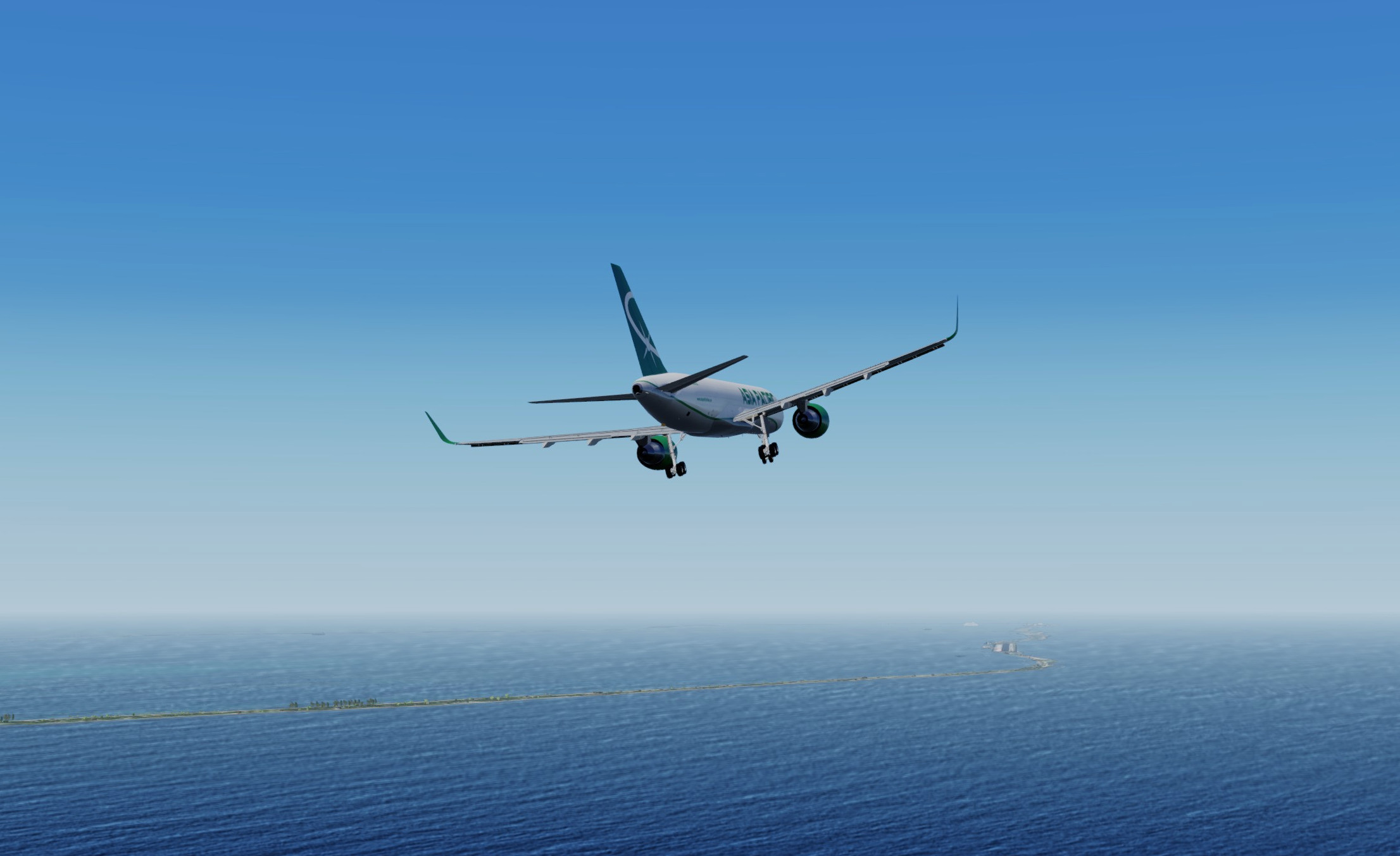 Gimme more flaps Scotty !!! and a handful of Auto-brake !!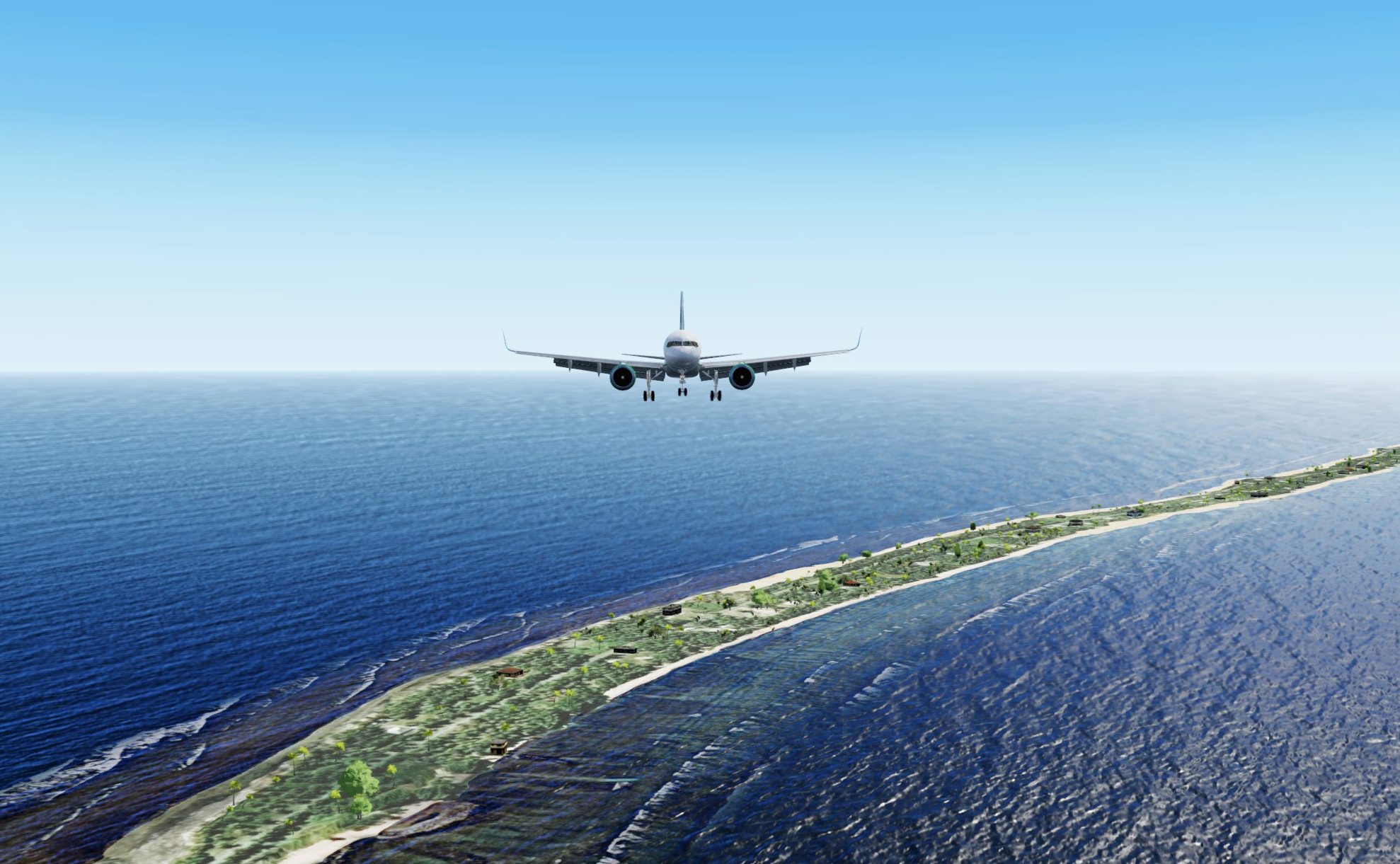 Nervous much, at least it'll be a short taxi (ignore the gauges on this one, was an analysis/replay mode thing and doesn't seem to show the aircraft state)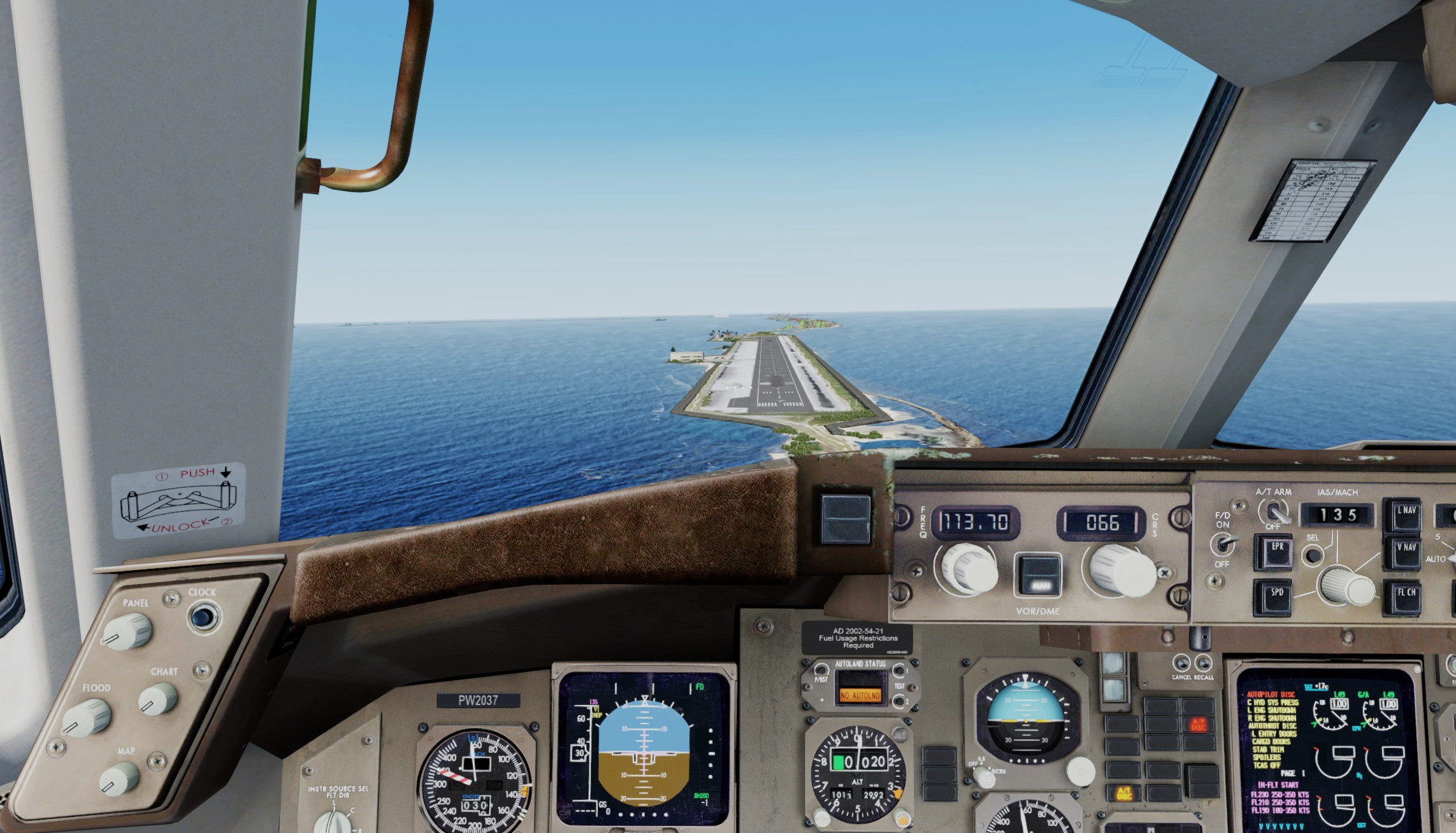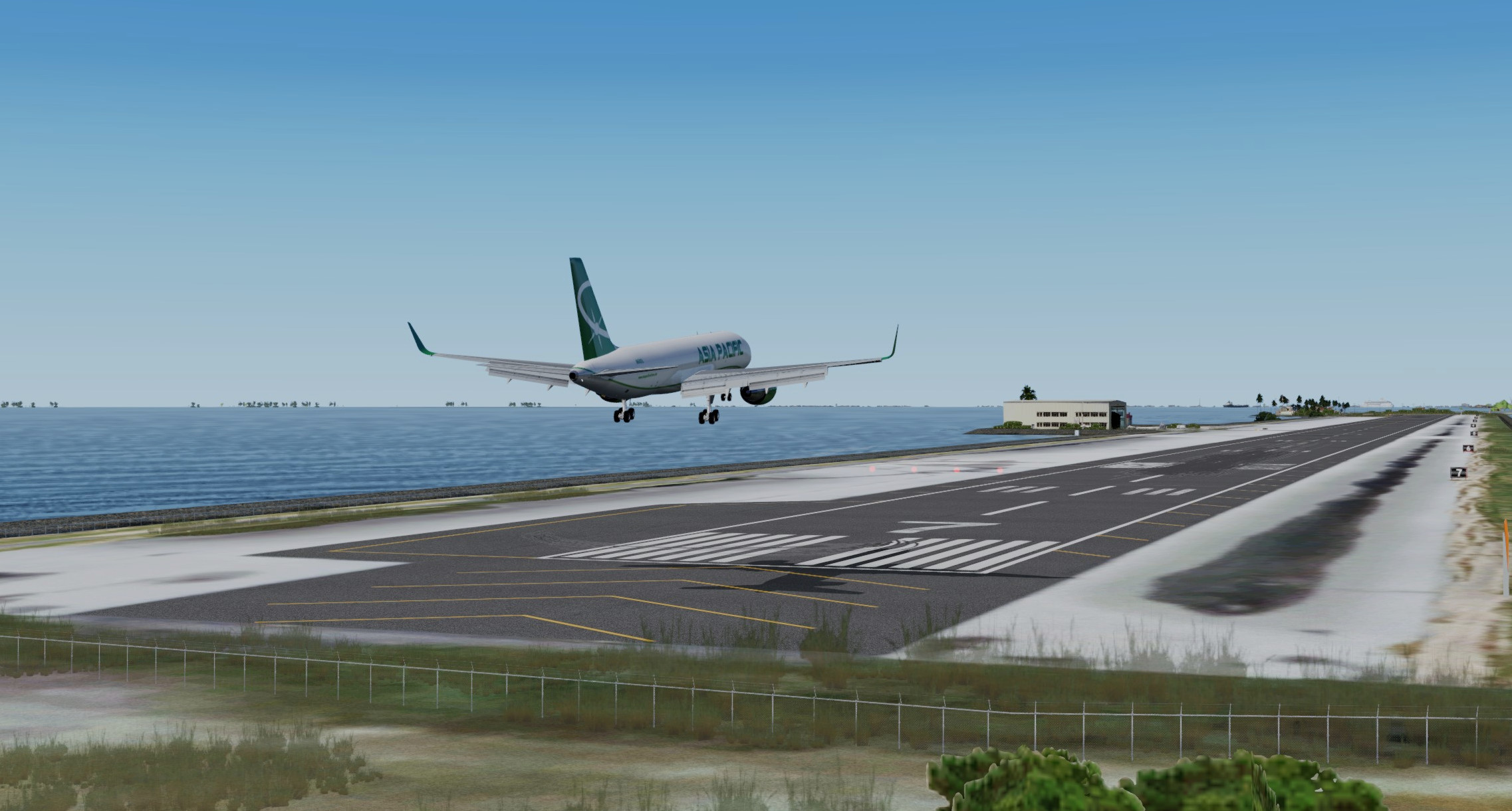 Parked up on the apron. Probably the widest part of the atoll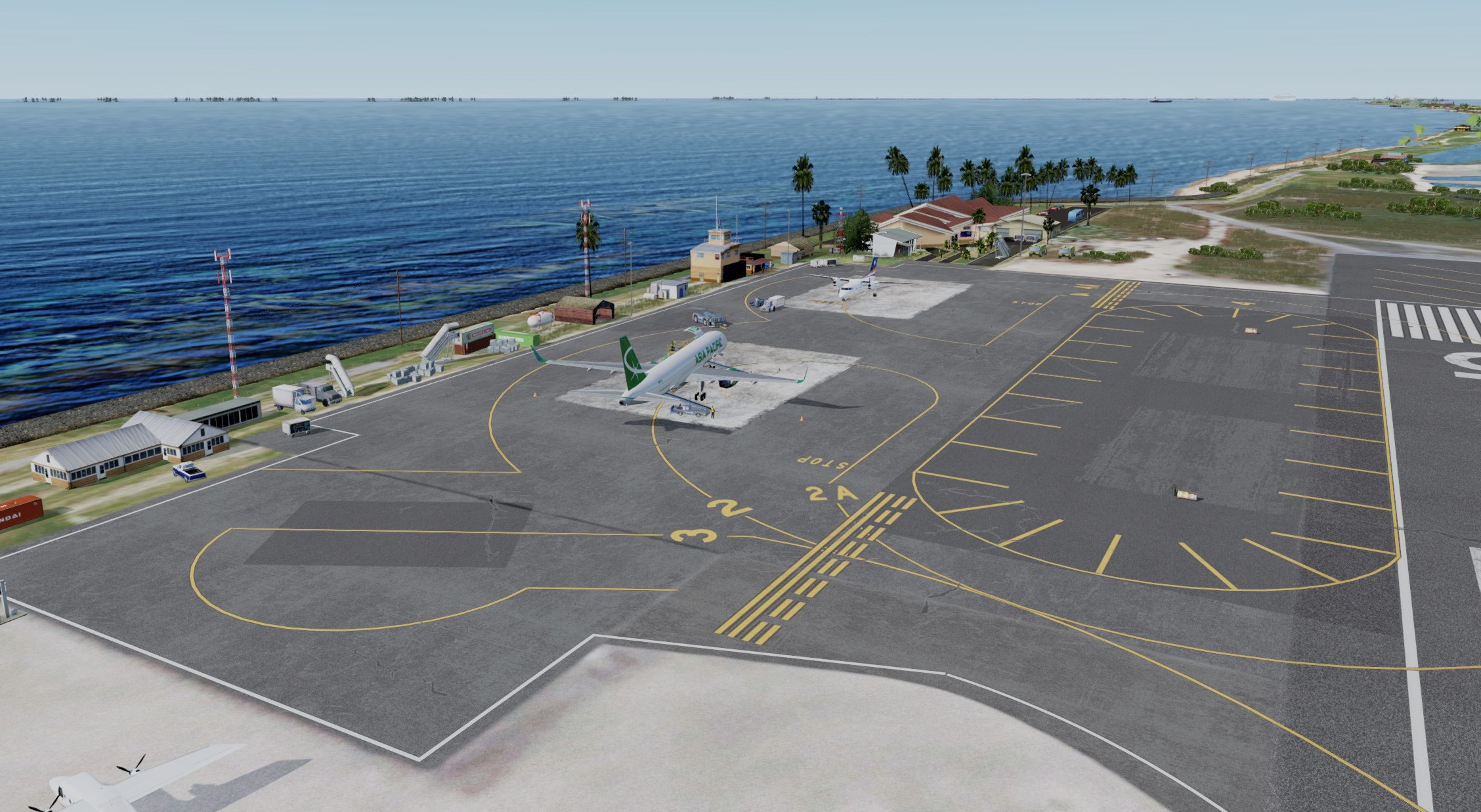 The ATR we passed landed behind and taxiing in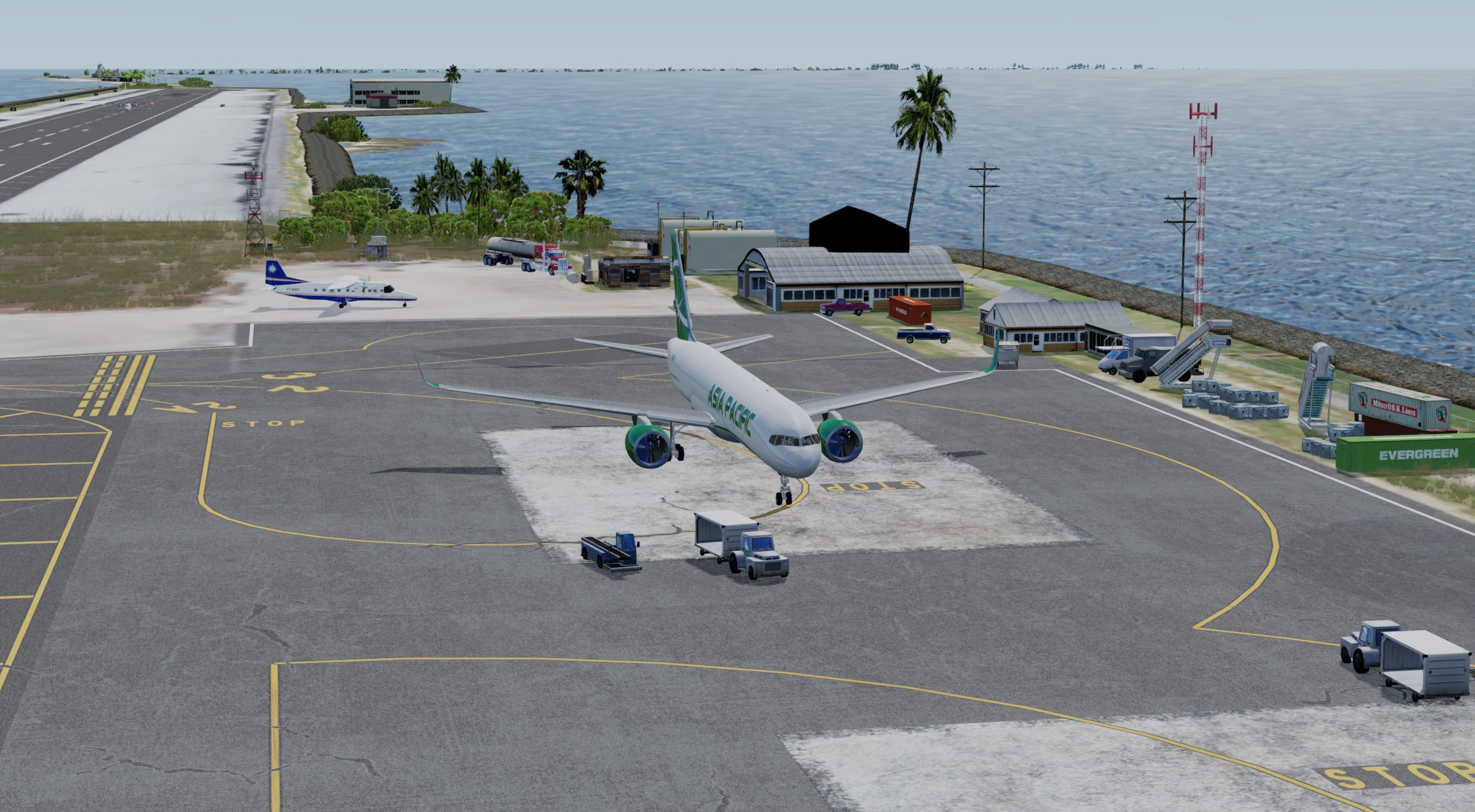 Time for a quick dip between legs?
Baggage handlers loading up for our departure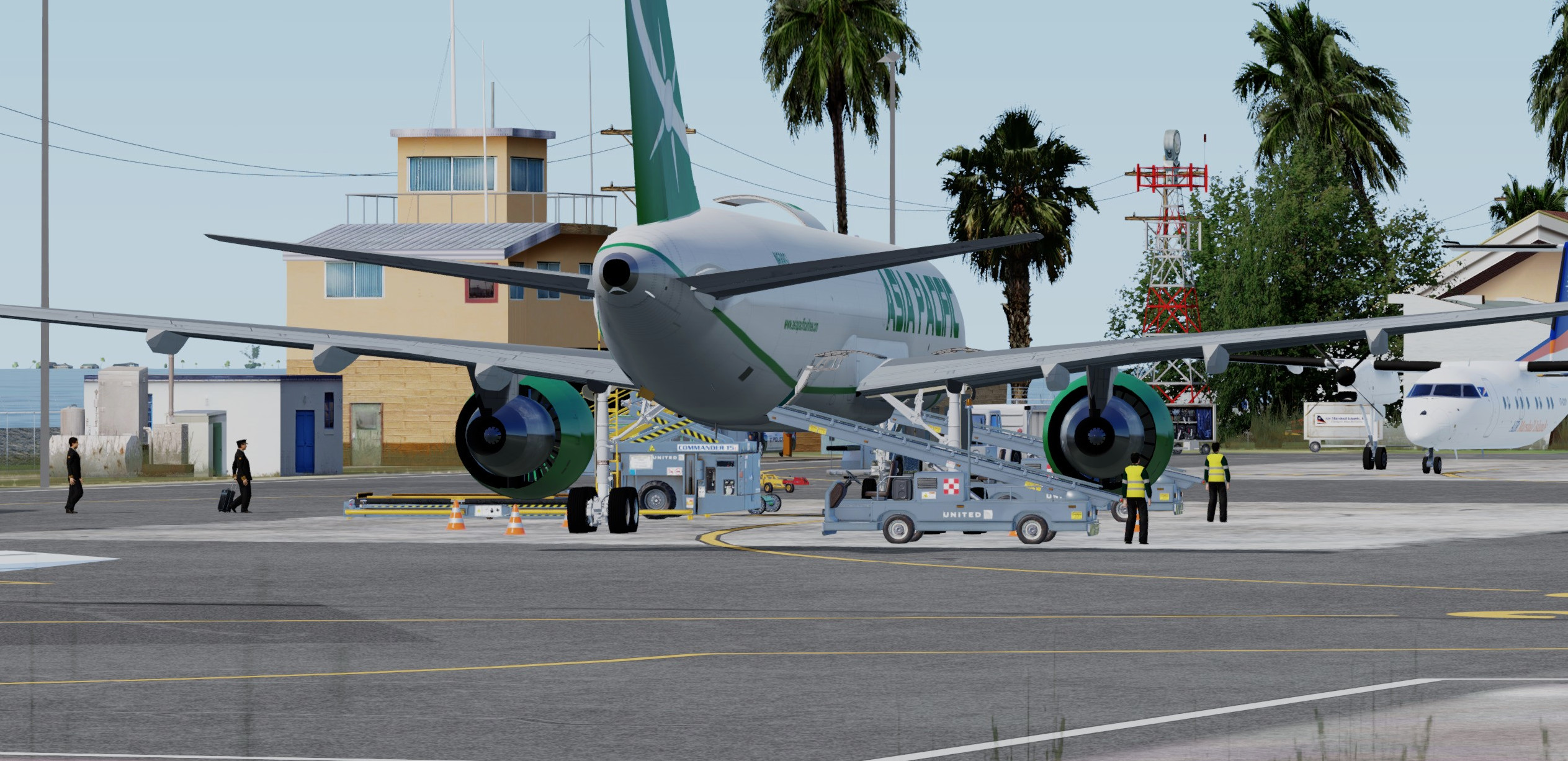 Apparently Pepsi popular here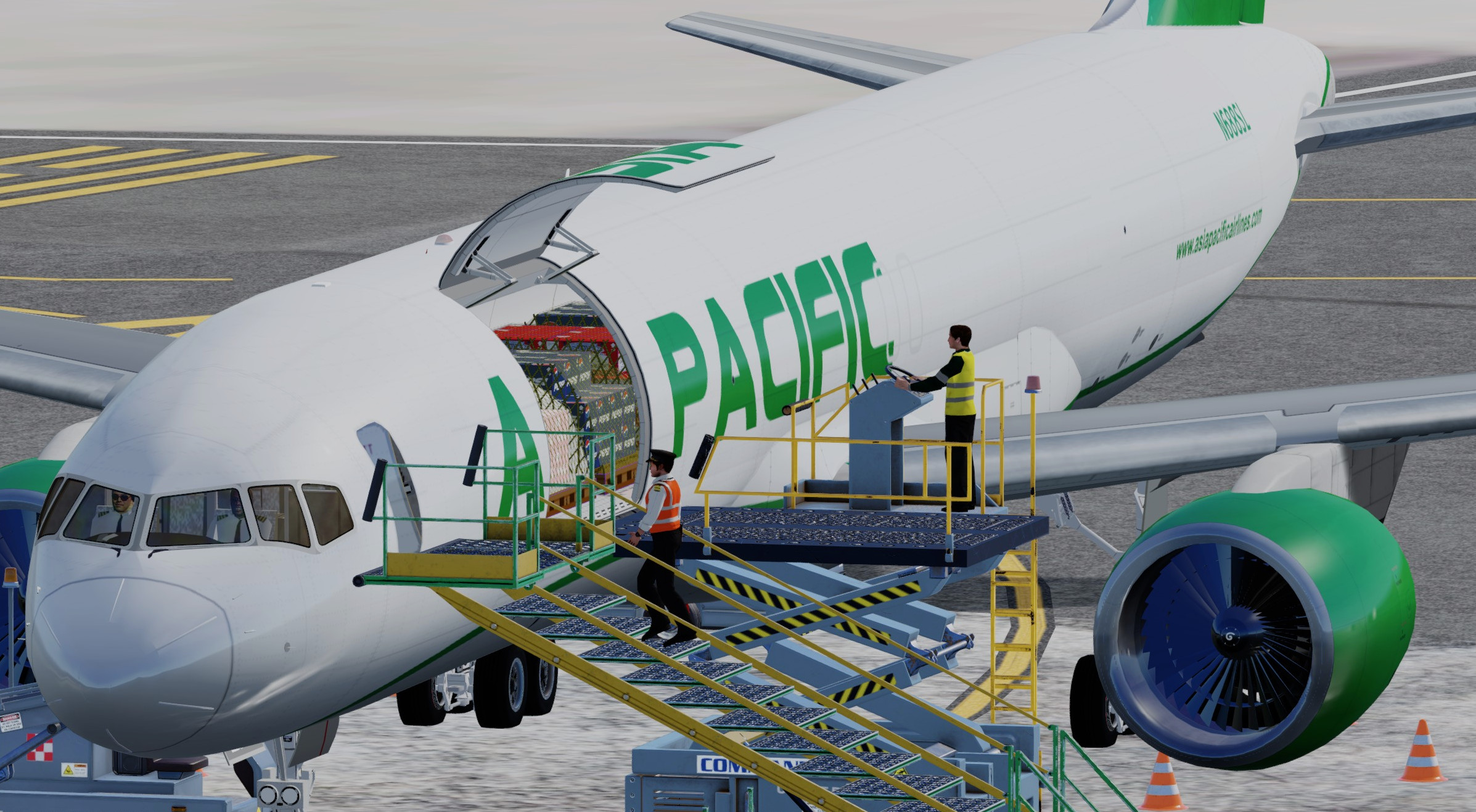 PKMJ - PHNL : flight time ~ 4:30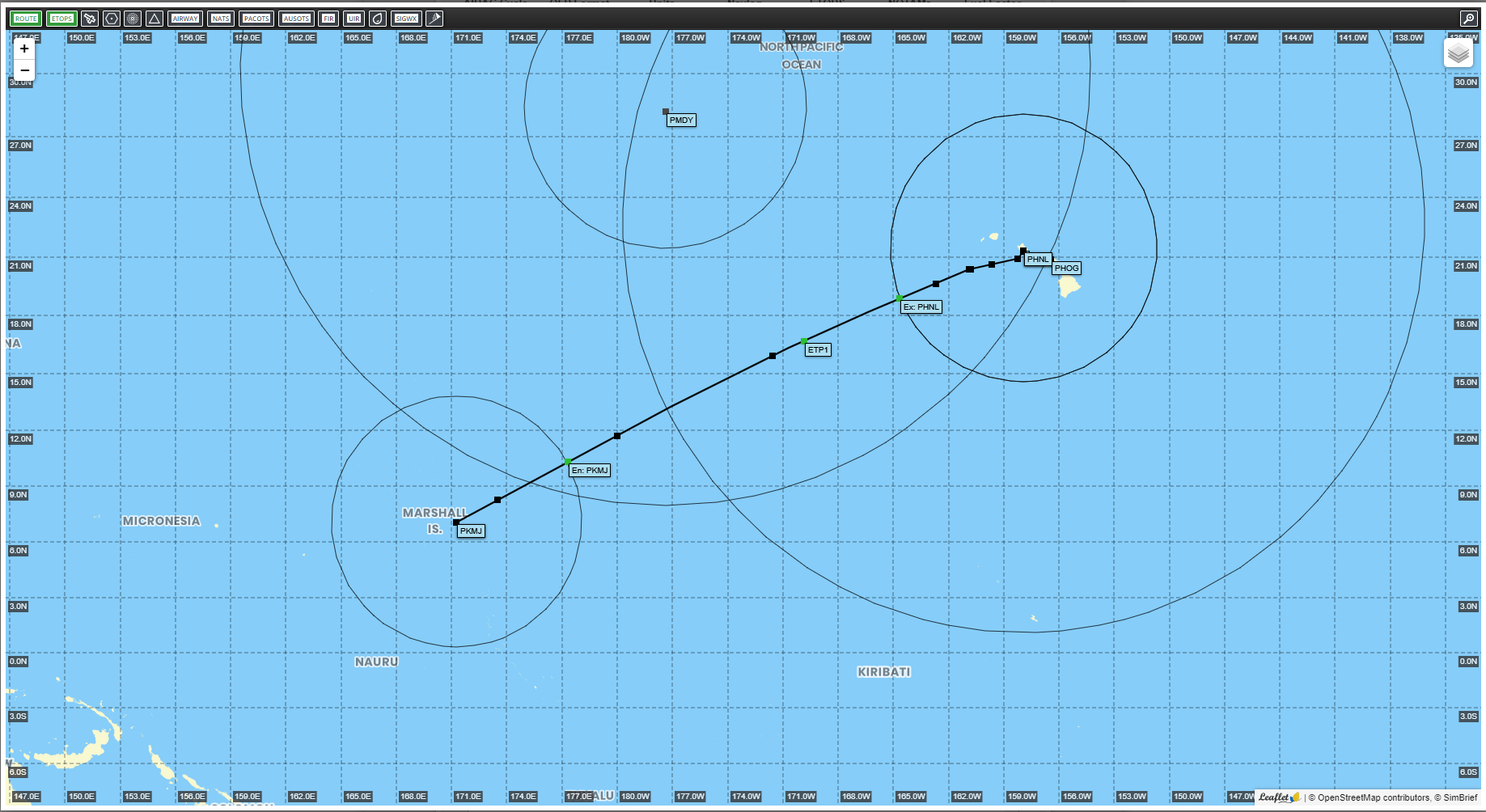 Gratuitous dog leg manoeuvre here for the photo op, to intercept the route on to Honolulu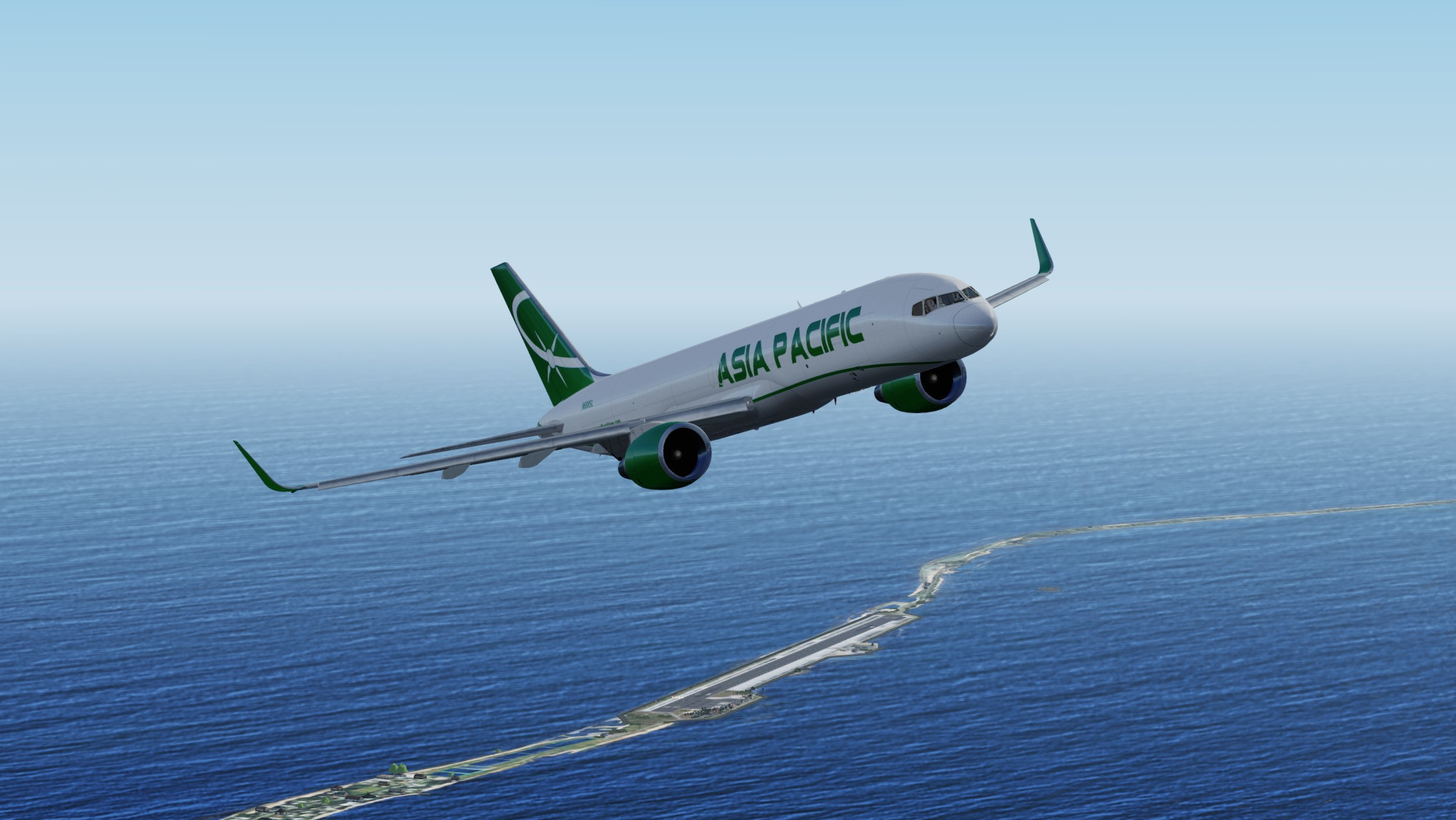 Lovely local network of atolls and reefs, this one next door to the one we departed from.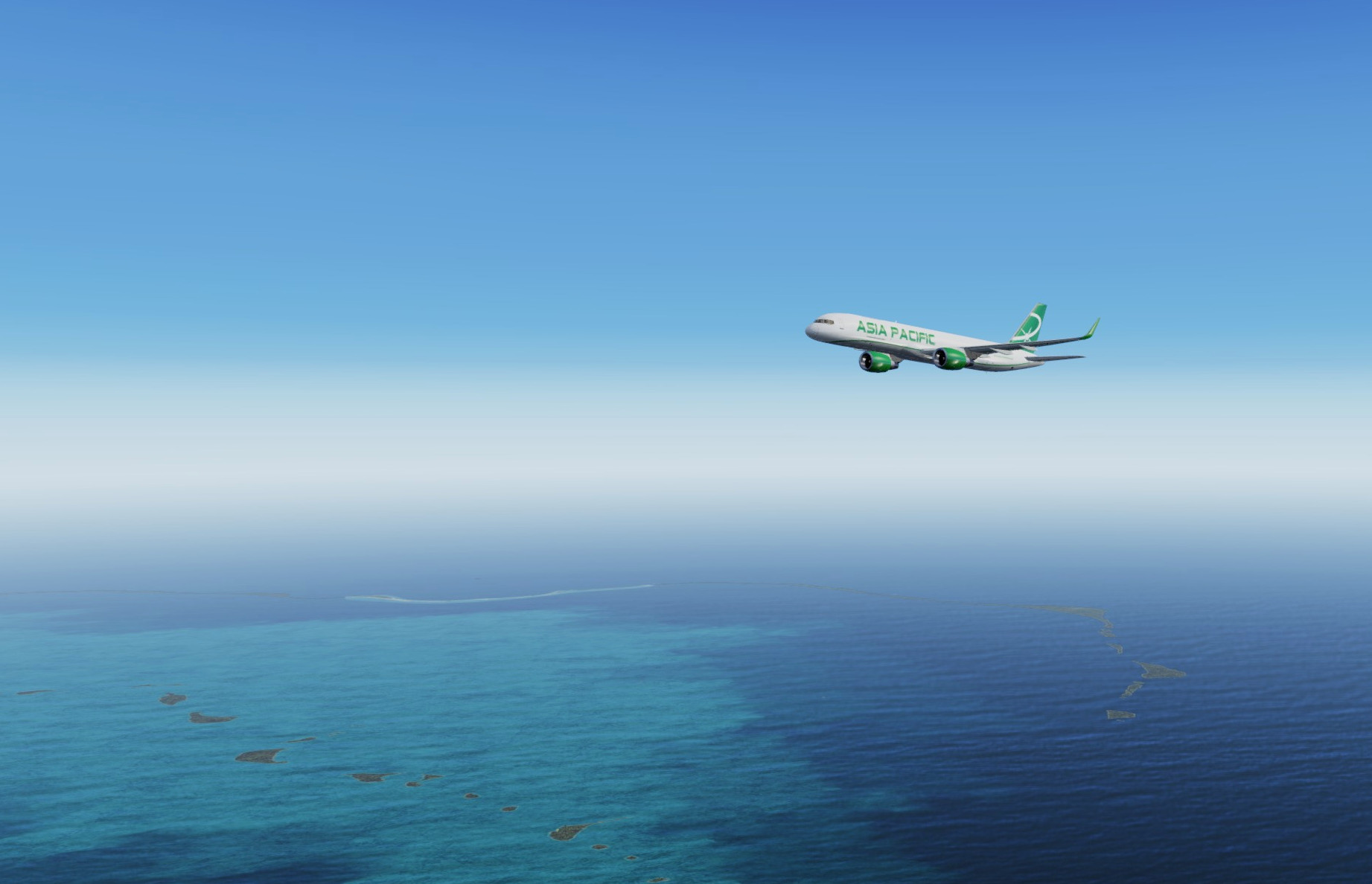 Sunset, halfway through the second leg. P3D lighting starting to show its age I guess, esp compared to MSFS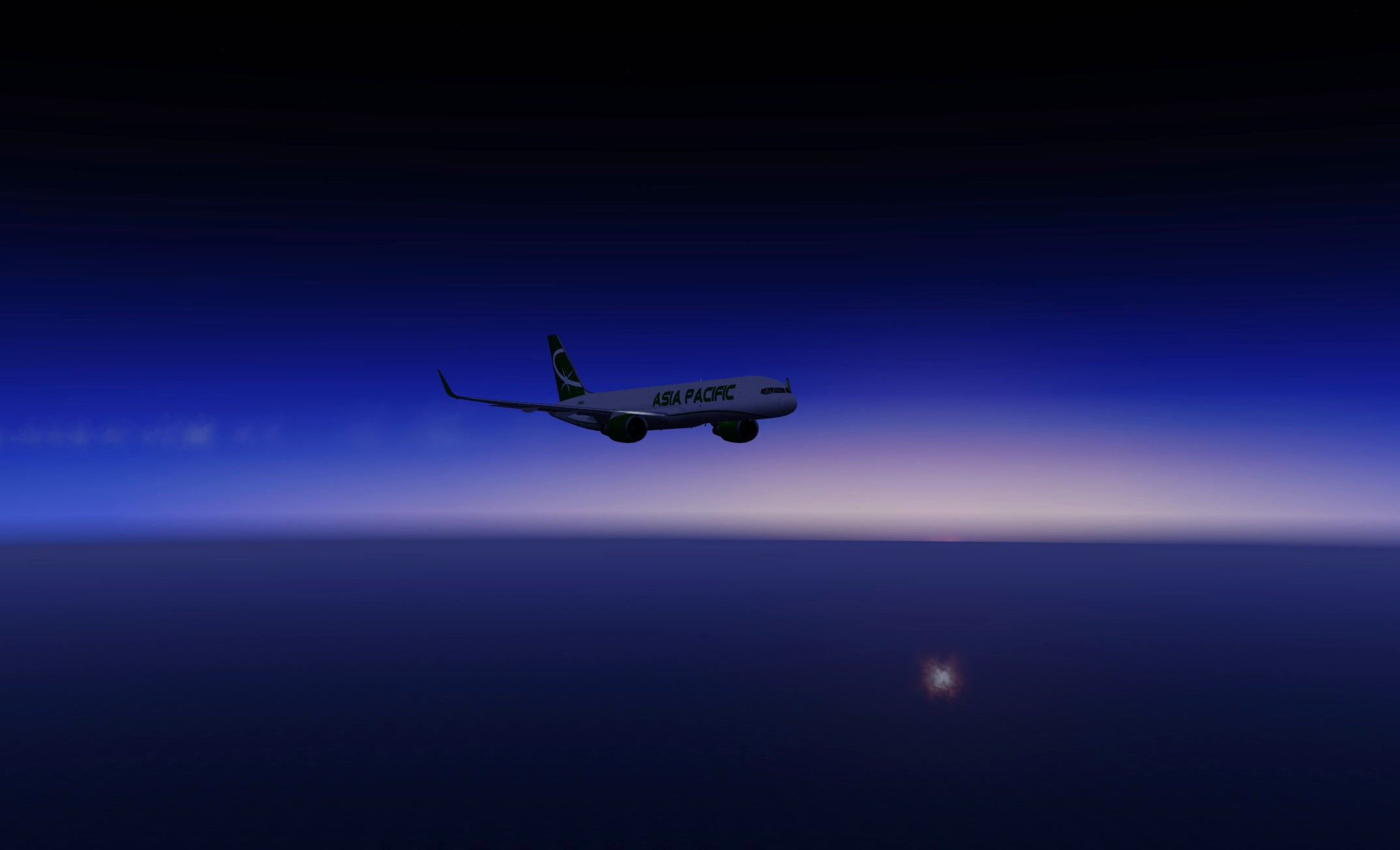 Light winds variable direction so landed 4R which made for a super short taxi to the cargo apron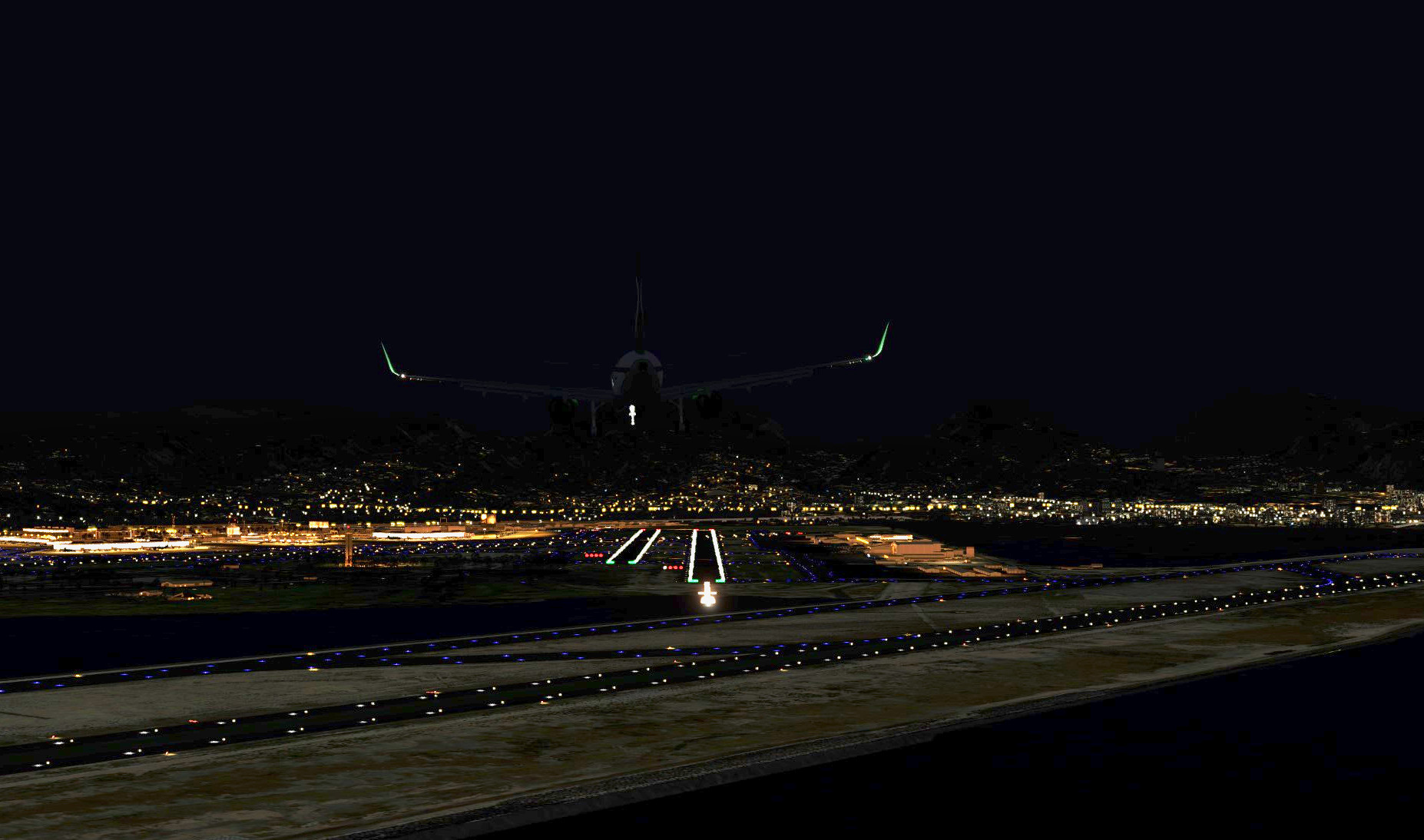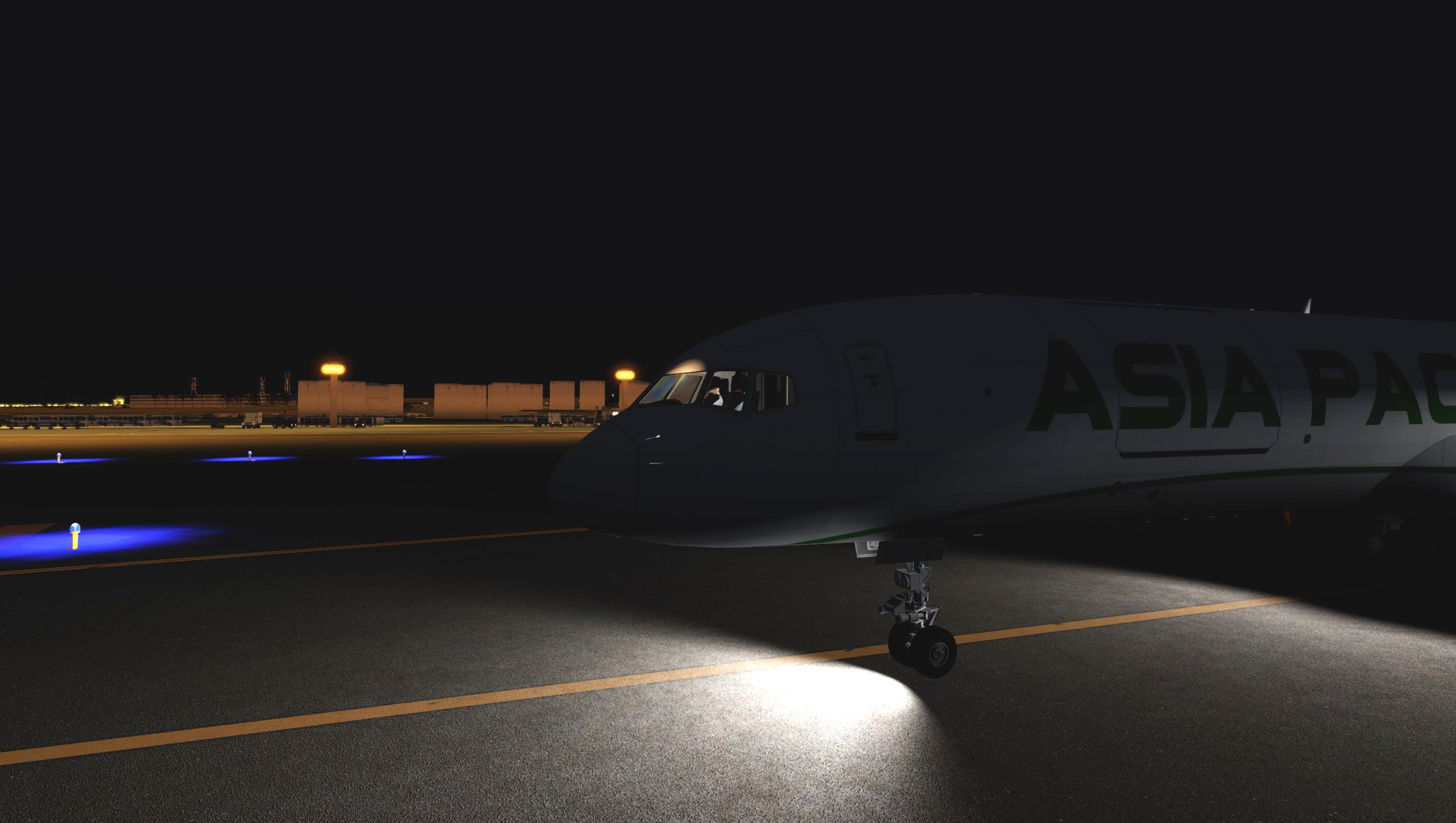 Bunch of heavies from the mainland for company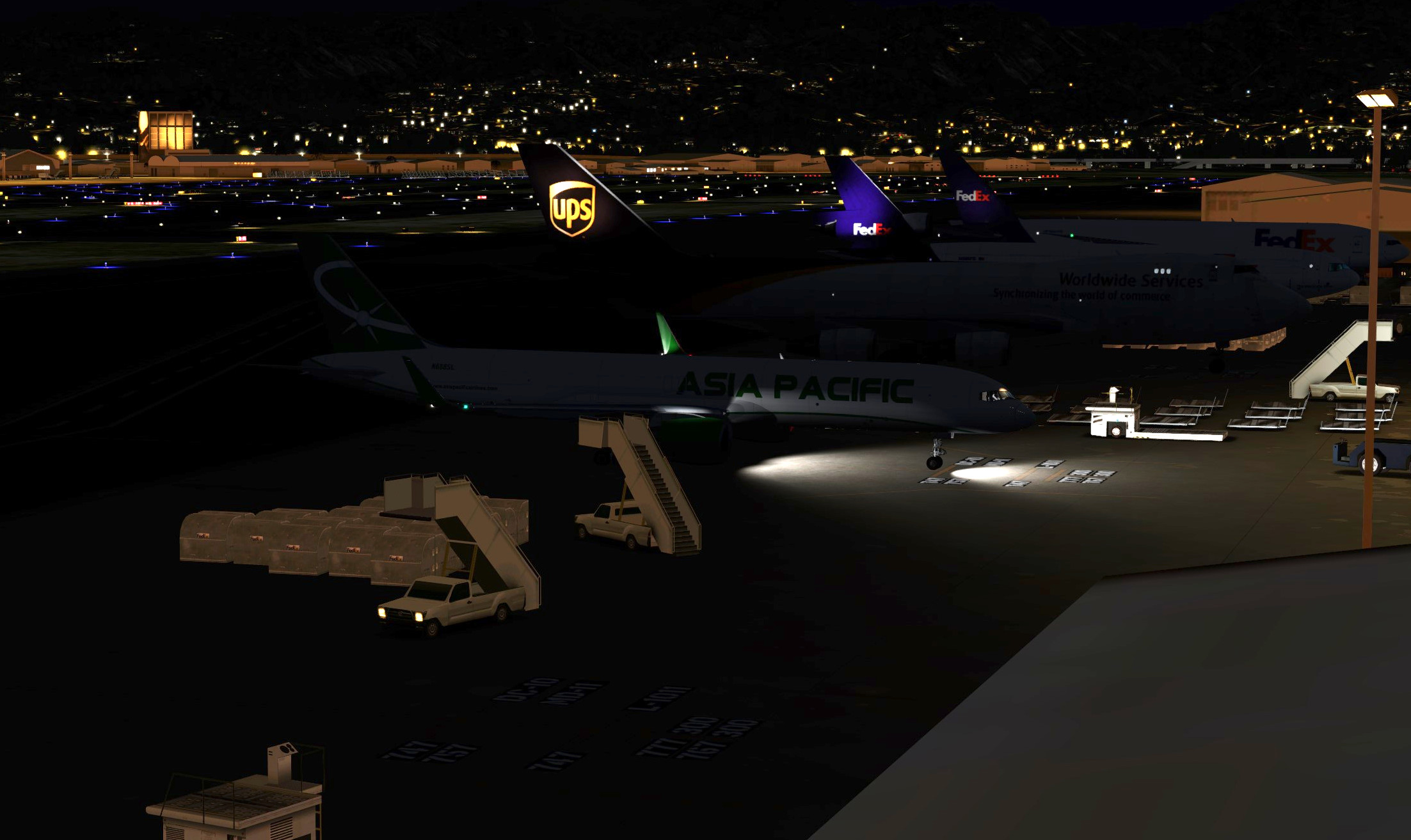 And that's all folks, leaving the handlers to unload the aircraft and hit the hotel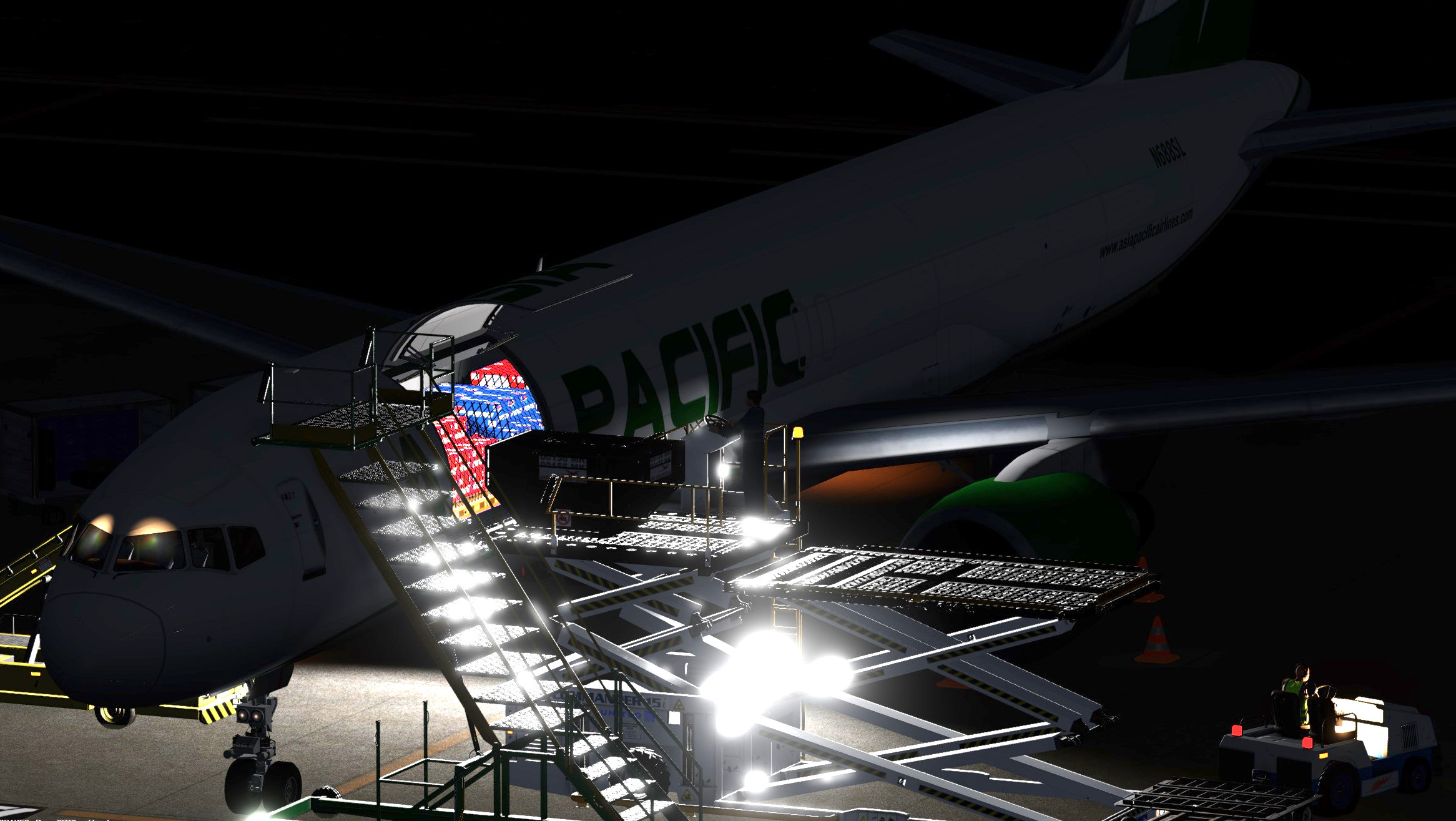 thanks for tuning in