Now you know it's the FIFA Football World Cup next month, and although NZ have not qualified (again) I guess a few of you will be supporting Australia, our closest neighbor.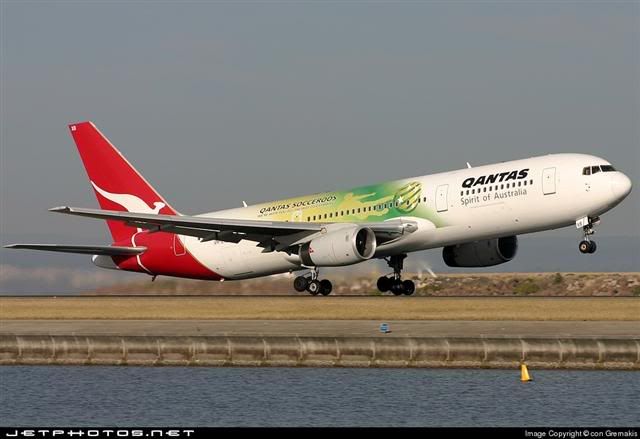 Qantas have done another custom repaint (They like doing these) as you can see in the image above, coloring in VH-ZXB which is 767-336(ER).
What I would like to know is, is there a fs2004 repaint representation of this yet?
I have scoured the WWW and found nothing.
Any info or links would be appricated.
Cheers