If you can't afford the new Carenado ATR72-500 (like me) but love the ATR (like I do!) then you can still have a lot of fun with the old Virtualcol version - graciously now made freeware.
Here we are, dangerously low, over the Coromandel: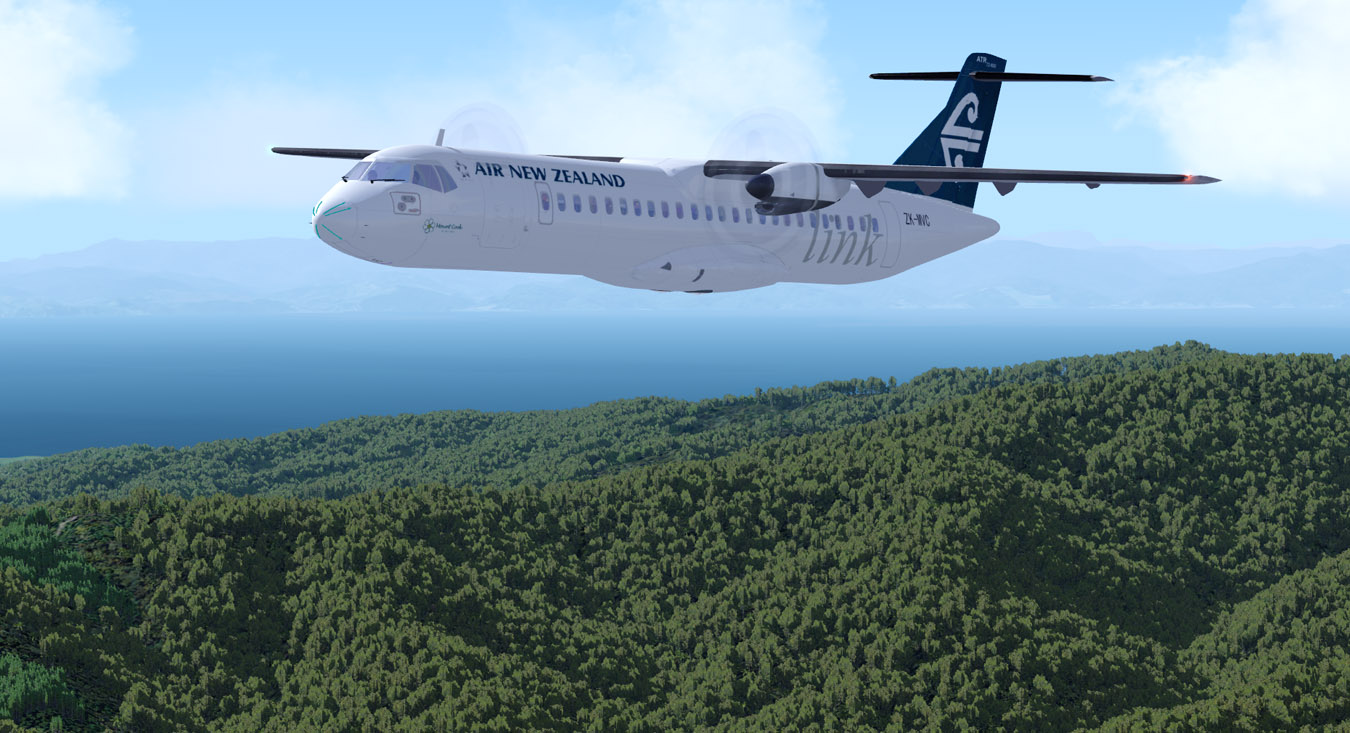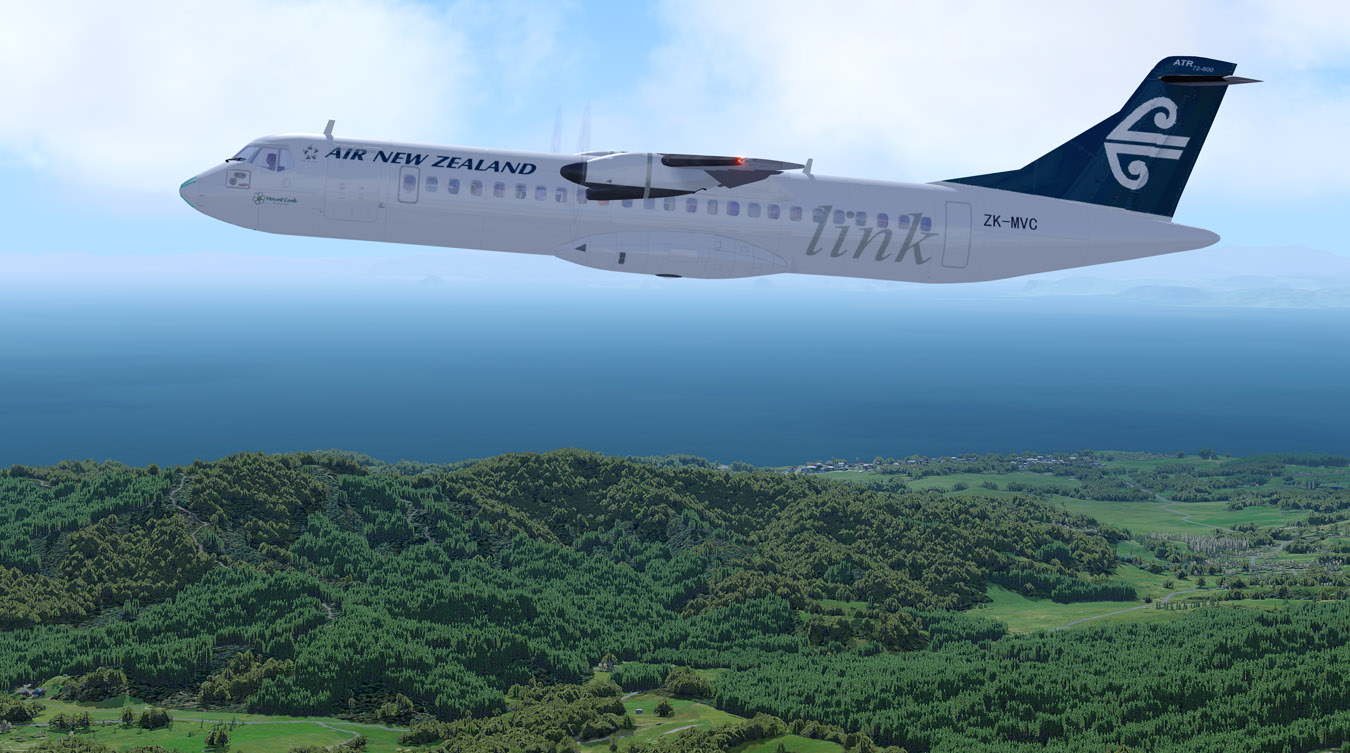 I had to do a bit of a clean-up for this ANZ livery, as all the old textures have baked-in shadows. I hope the original painter doesn't mind!
Note that there are two versions around for this freeware: one for FSX (Avsim) and a more updated one for P3D (Rikooo). The gauges all work in P3D but the landing lights have gone a bit awry.
Adam.