I was placing the gate within the sim at Taieri, to test the wire mesh (needs work), and using the drone I backed up to get a better look... and this came into view. I actually screamed, I think.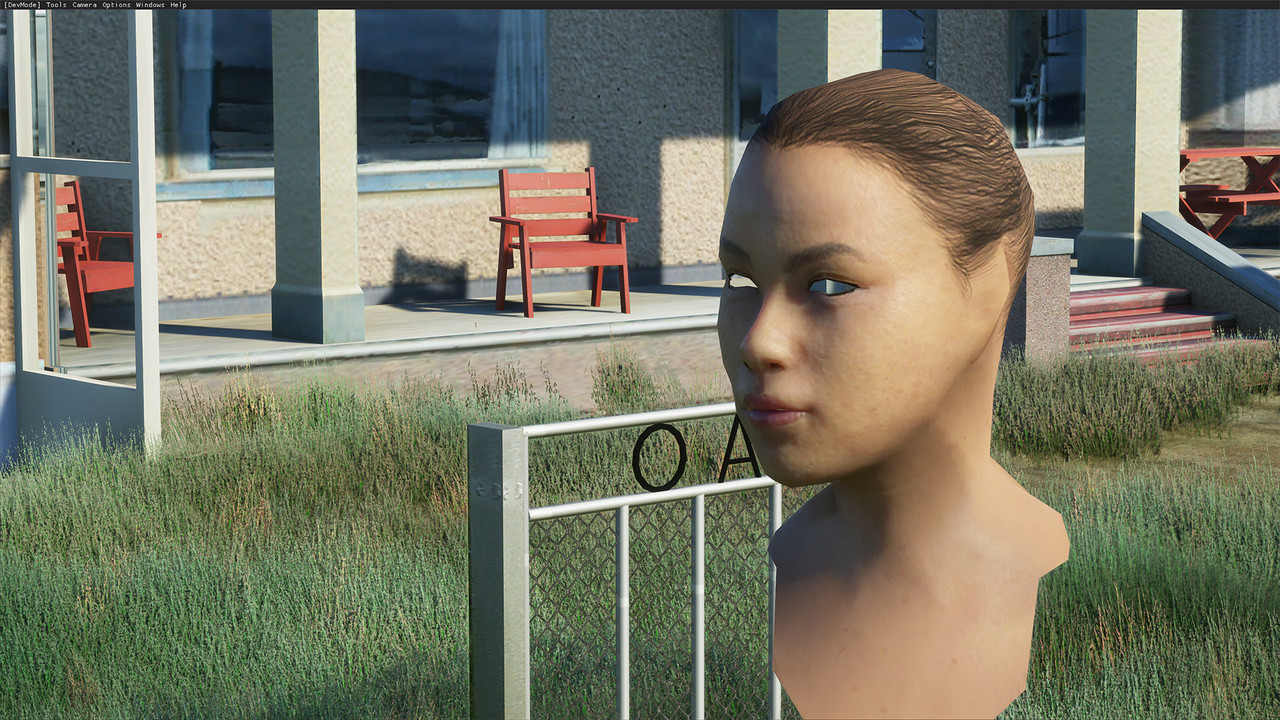 Backing up a bit more, the whole person came into view, thankfully, just a patient push-back person waiting to do her job.
On another theme, I did try the Xbox Gamepass for PC while it's cheap, and my first download is Forza. I remember this from the old Xbox days, but I don't remember it being so hard to steer back then... Here I've kind of parked my Ford Focus in a field while I get my bearing.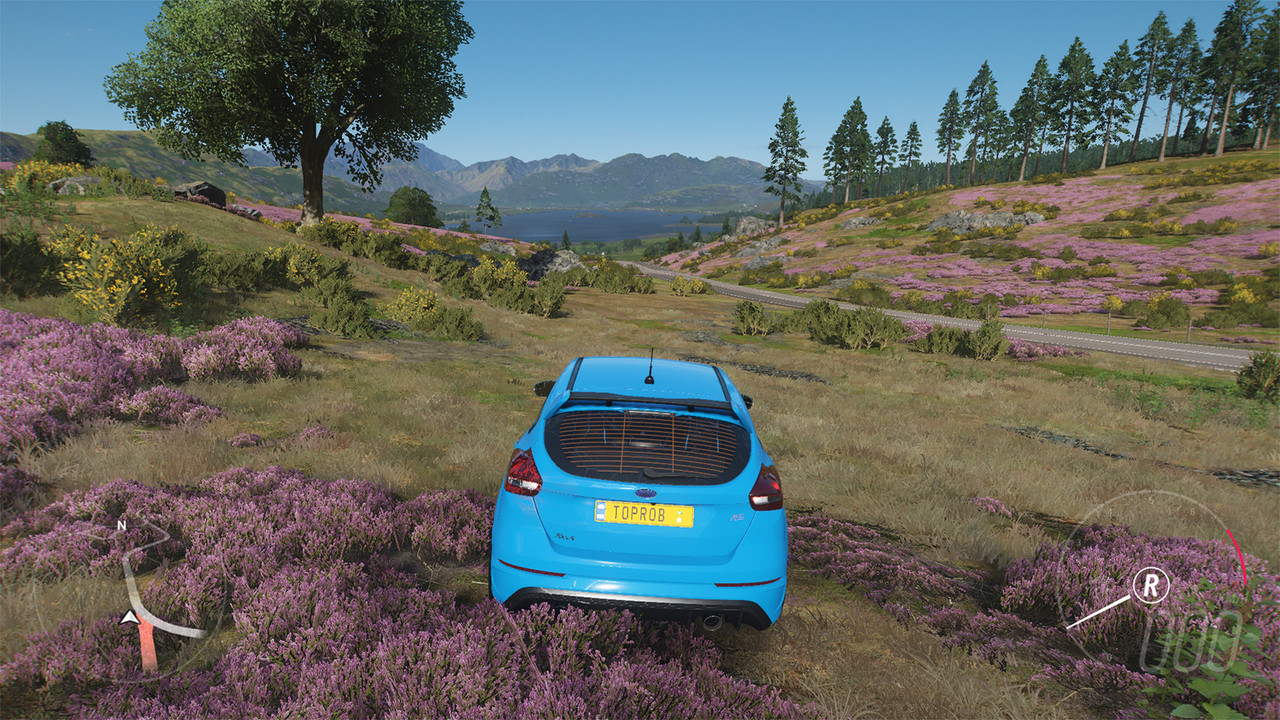 I did say I was getting a new car, but this ain't it. I ended up with a 2018 Hyundai Accent, which I love, and was certainly the best deal around. However I won't be taking it off-road, today I went for a wee drive out of Timaru just because it was a beautiful spring day, and I turned back when I got to the gravel road -- I'll keep the car spotless as long as I can!