So it would appear that I've finished on the boats for the time being at least. Only off work for a short time when Manolos Aviation in PNG called me up. Been up there for the last two weeks flying MEDEVACS in a BO105.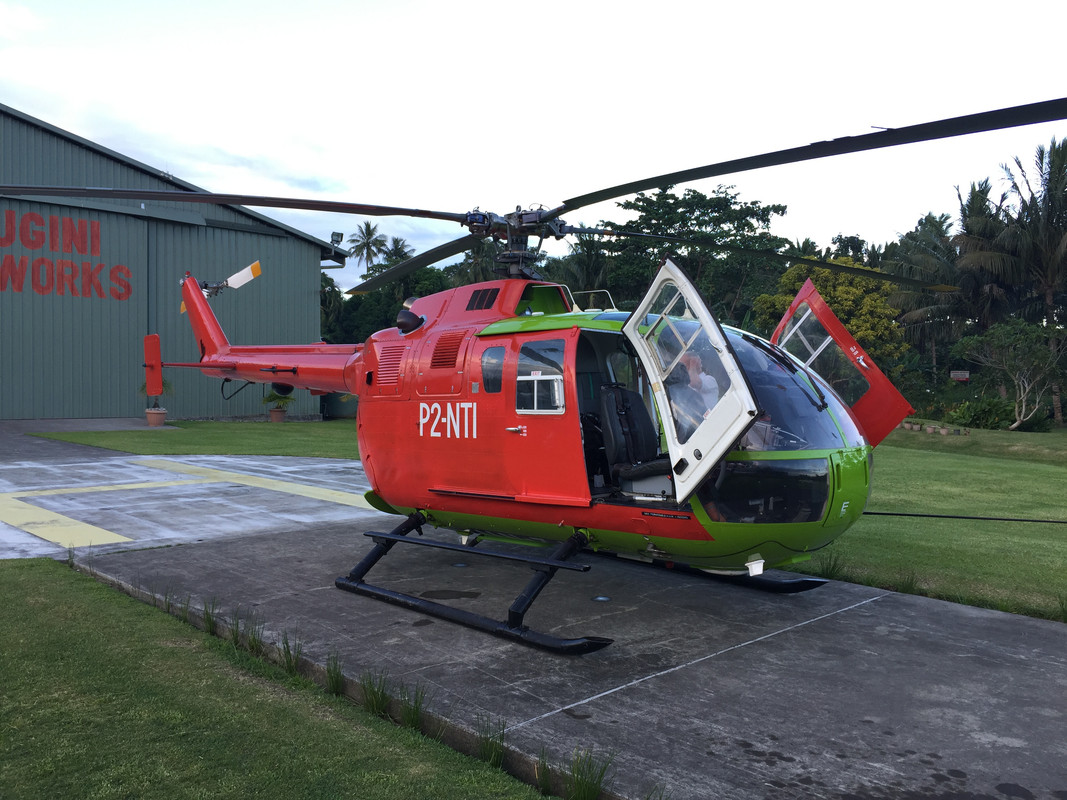 New Toy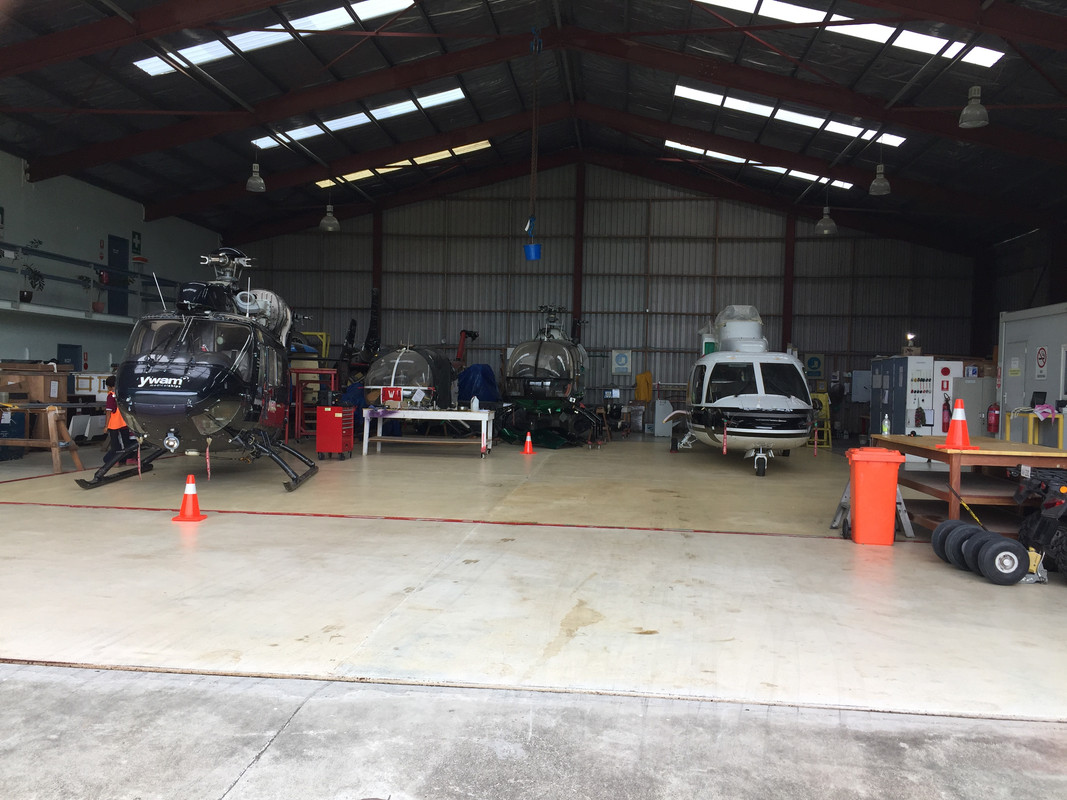 Hanger at Ulavio. BK117 and S76 plus a few 105s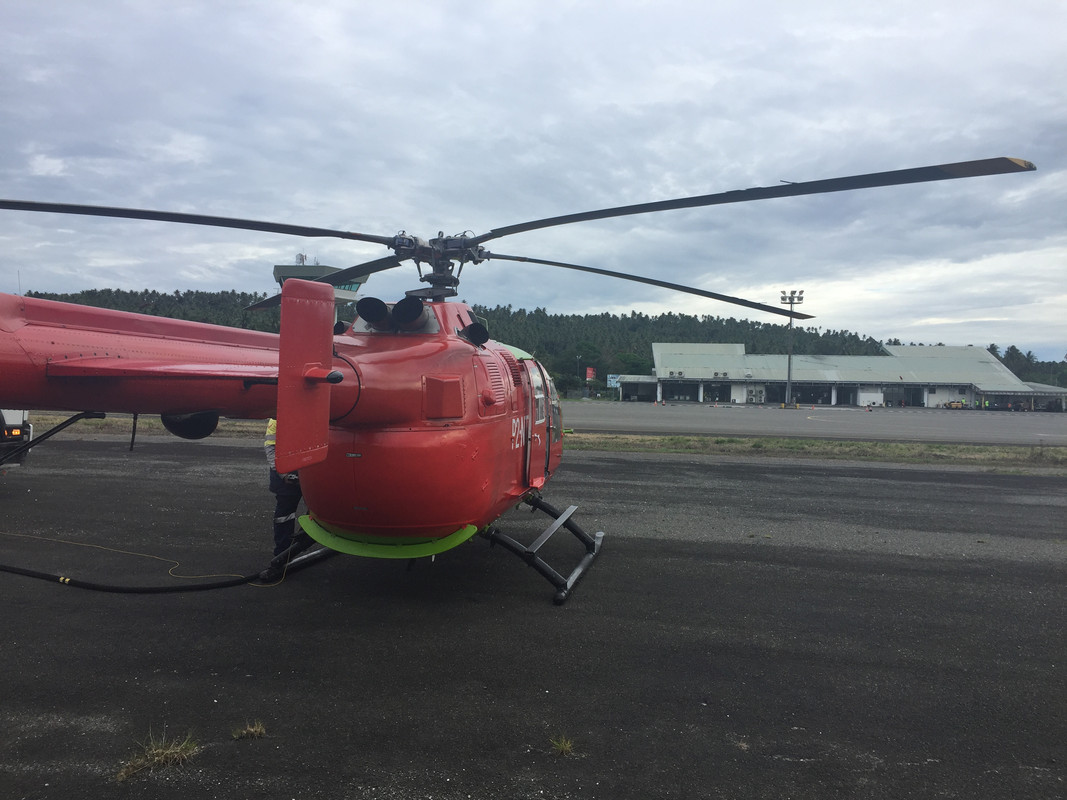 Taking on fuel at Tokua (AYTK)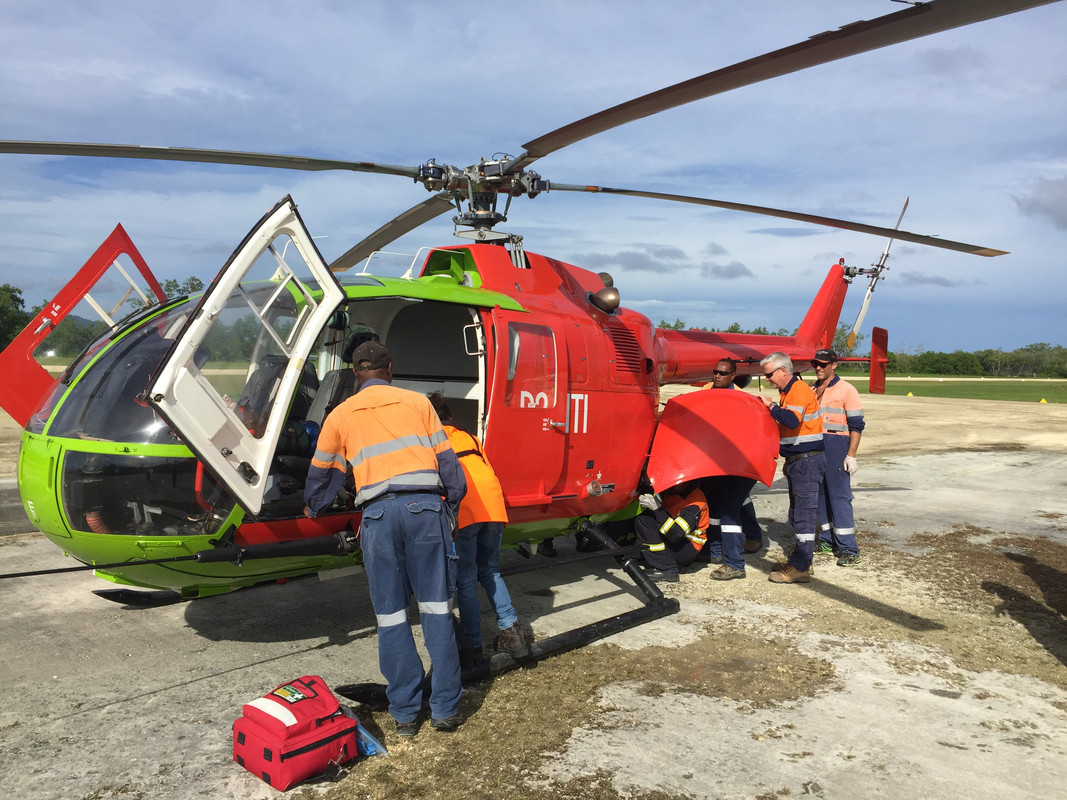 First job. Stabbing at Simberi Mine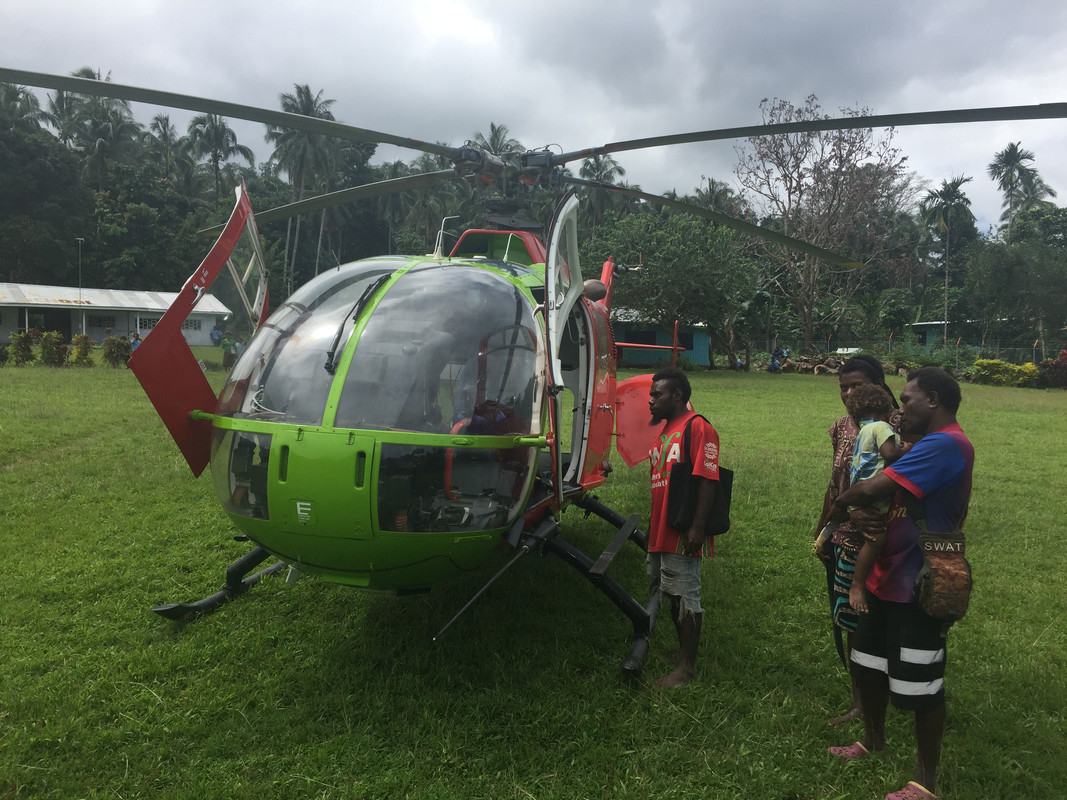 A few people came out to see us at Hitung...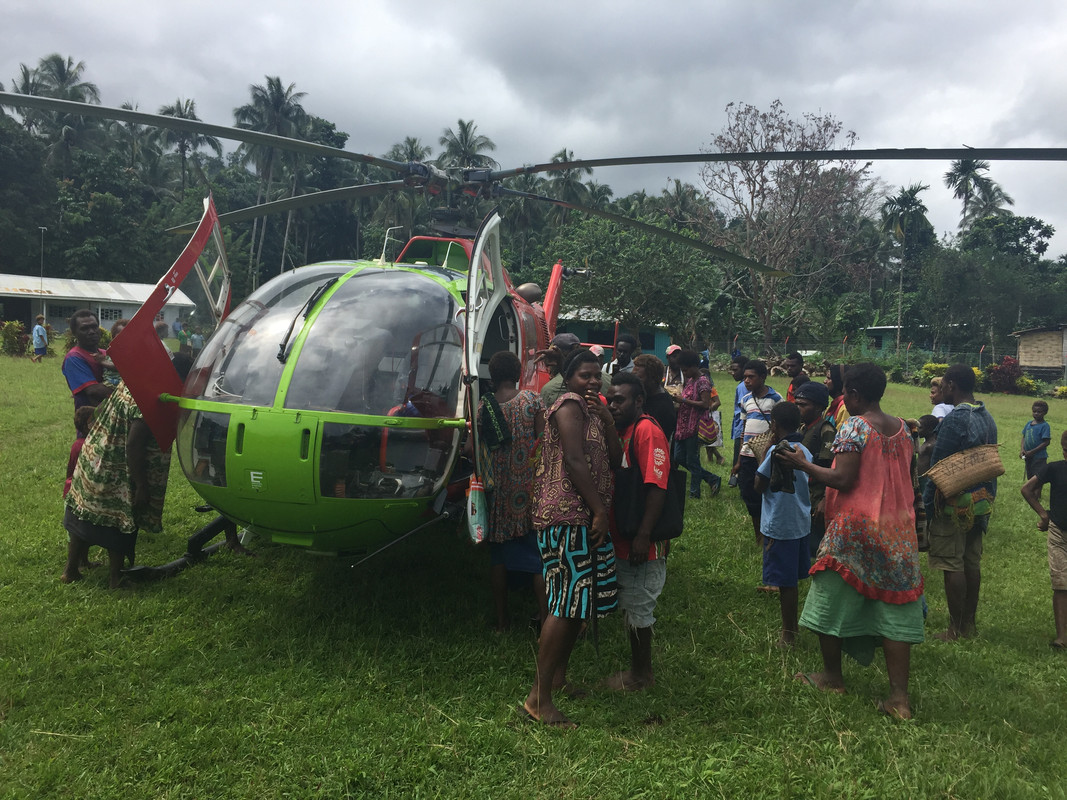 And then a few more...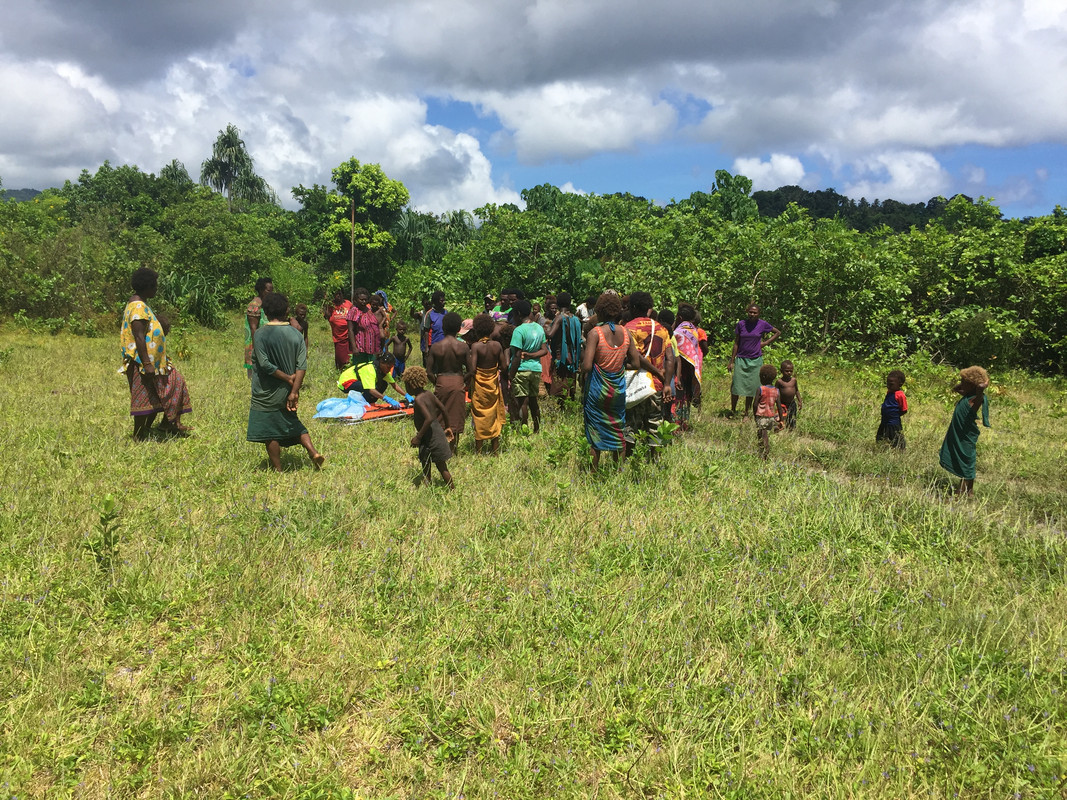 Flight nurse Kaylie (yellow shirt) treats an appendicitis case at Anir Island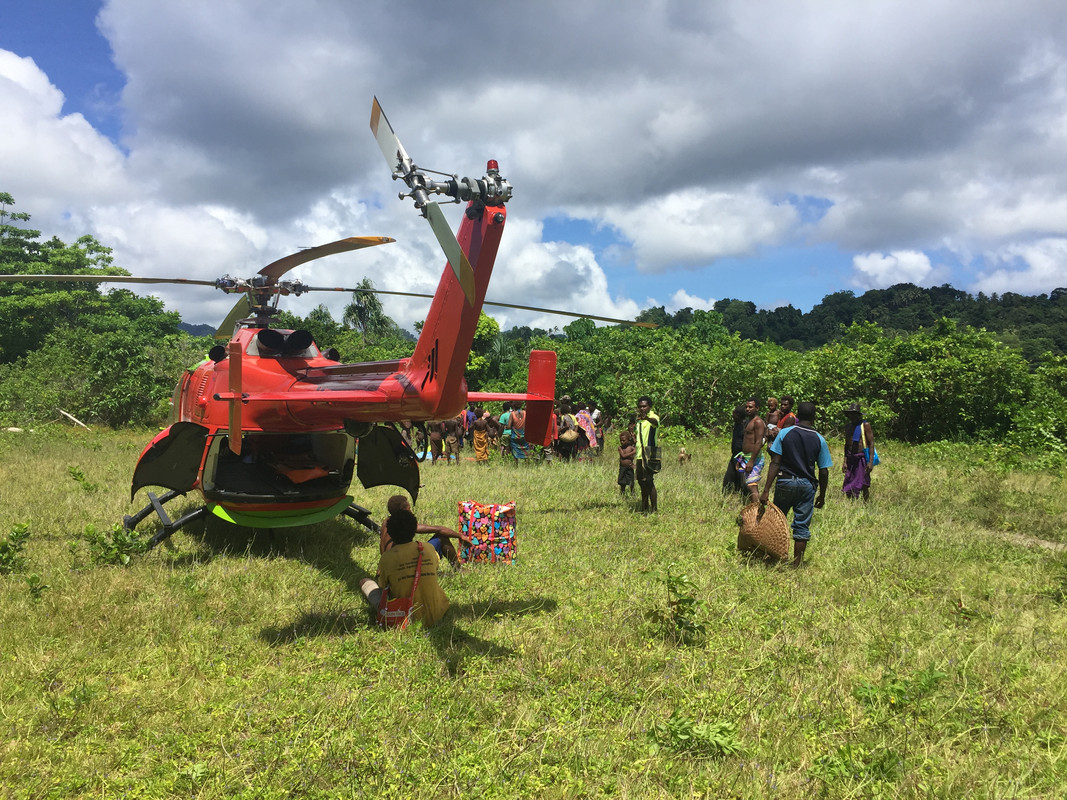 Parked at the end of the old airstrip at Anir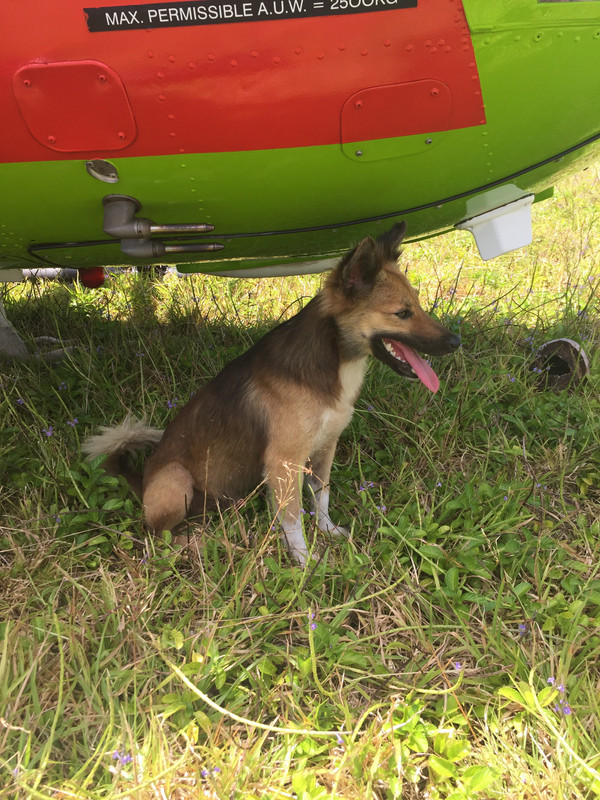 Local pups come out to take advantage of the new shade generated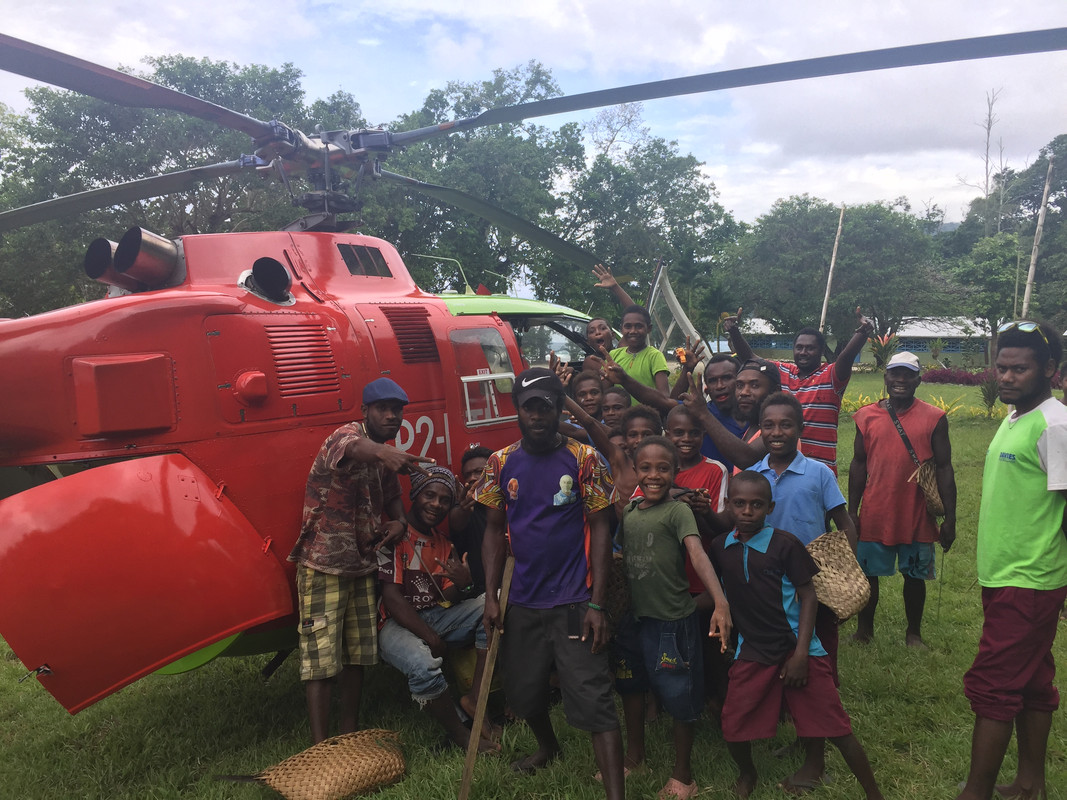 Weitin had a good turnout of people to see the sick mother off
Starting descent into New Britain after being over New Ireland at 6000ft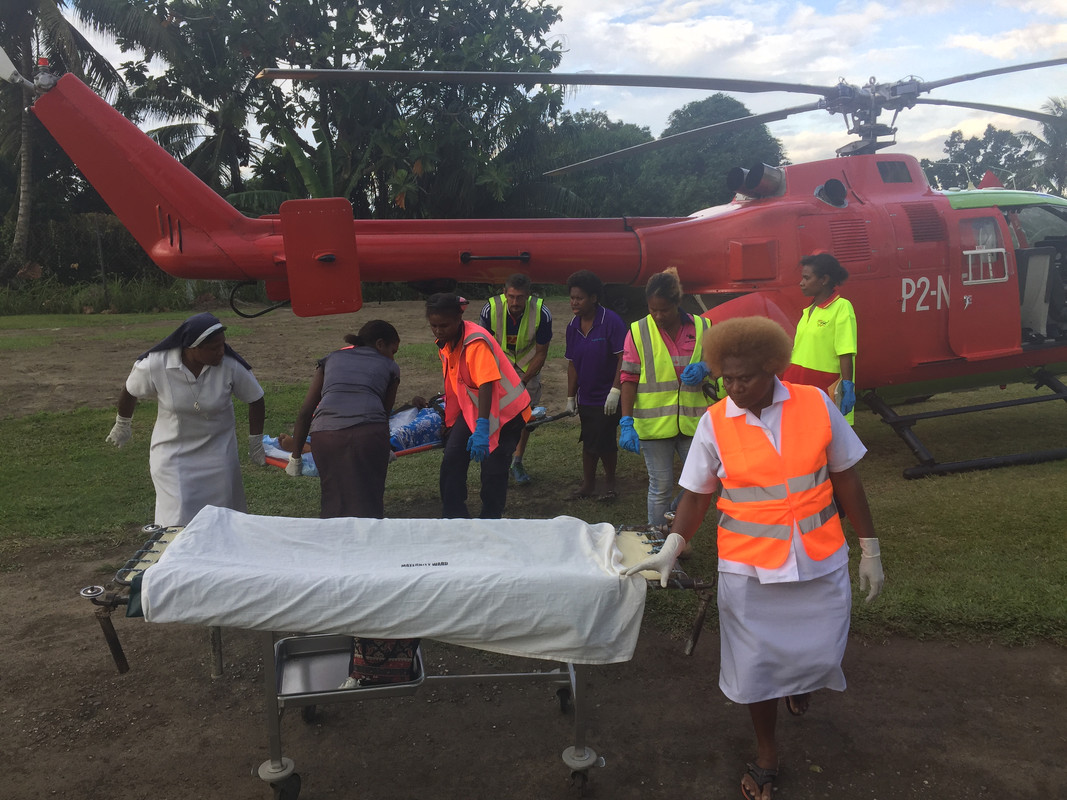 Unloading patient at Vunapope Hospital Kokopo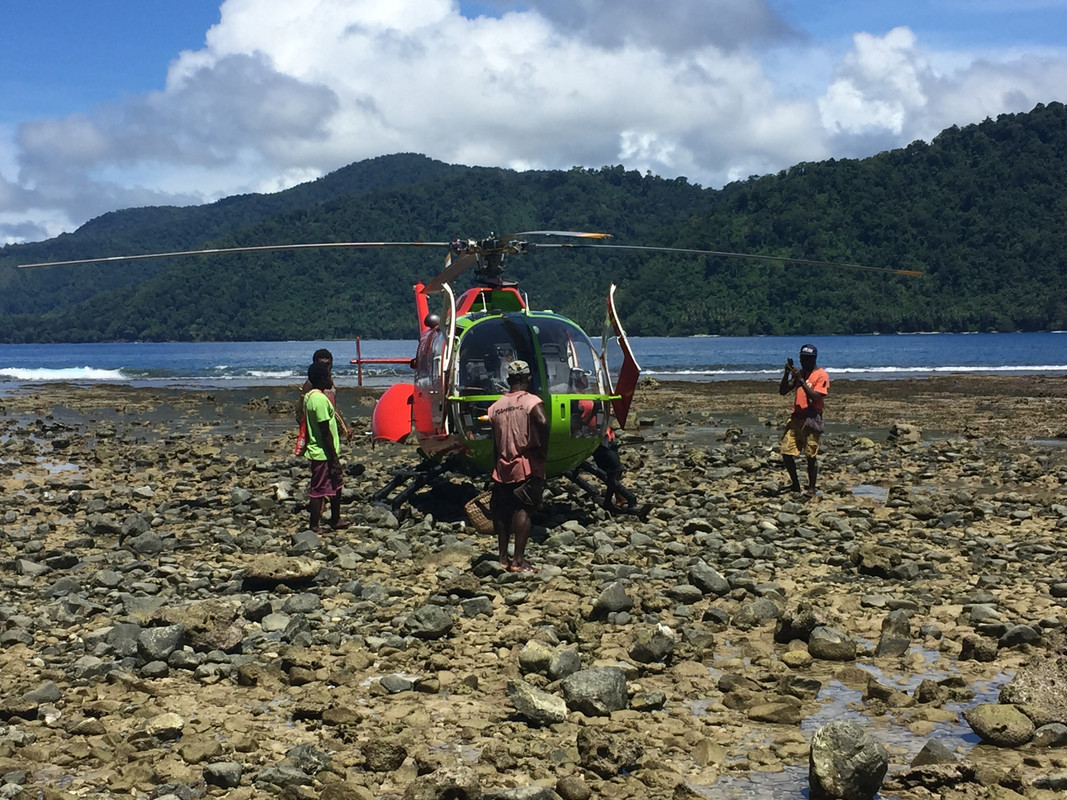 Sometimes, you've just got to land where you can...