I read a lot of science fiction, and a lot of NZ novels, so I really get excited when they merge into one!
I've almost finished this story, I won't 'review' it because I'm hopeless at that sort of thing, but it is a very believable look at what could be New Zealand in 30 years, if you look beyond the alien washed up on the beach at Hokitika...
Here's a section of the cover, the splash really appeals to me:)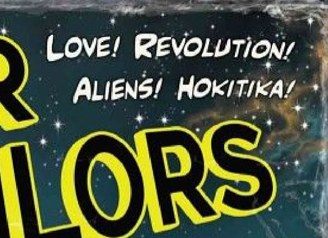 You can get this at Mighty Ape, as always this is a 'referral' link.
The premise of NZ as a home to the elite following a disastrous climate change scenario is similar to a story I wrote once, but this is much better! Which explains why I make scenery rather than write novels....