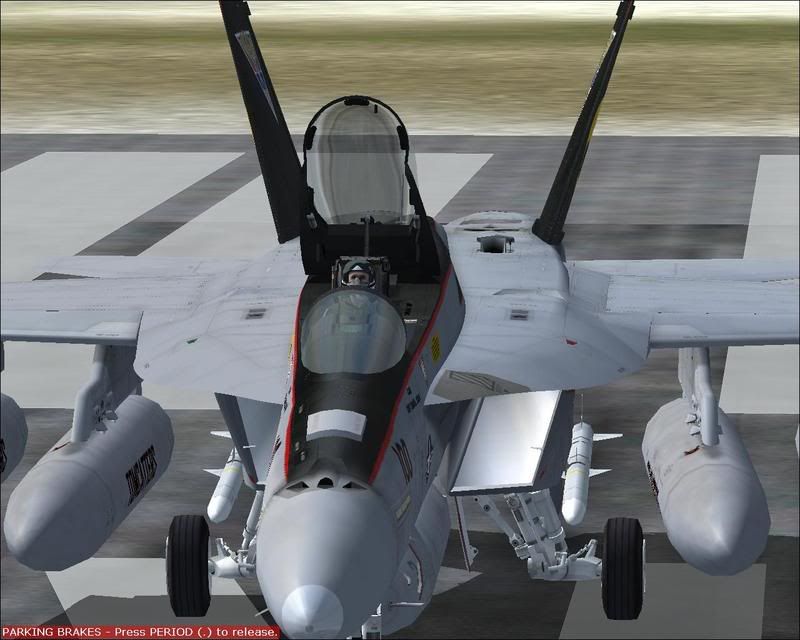 I had the luck of getting a free copy of the VRS Superhornet for FS2004 from VRS so heres a review of what I've found with it.
After installing the VRS Hornet I first accessed the ACM program to setup the aircraft configuration and preferences for the hornet which had a few surprises for example you can change the loadout to almost anything you can get for the Rhino including a buddy refuelling pod! After messing with the setup I opted for a clean configuration for my initial flight tests I also setup for a warm start as I'll do ramp starts later.
I must say the 3d model is very detailed and even if set for a rampstart all the safety pins set you can see the ribbons move in the wind.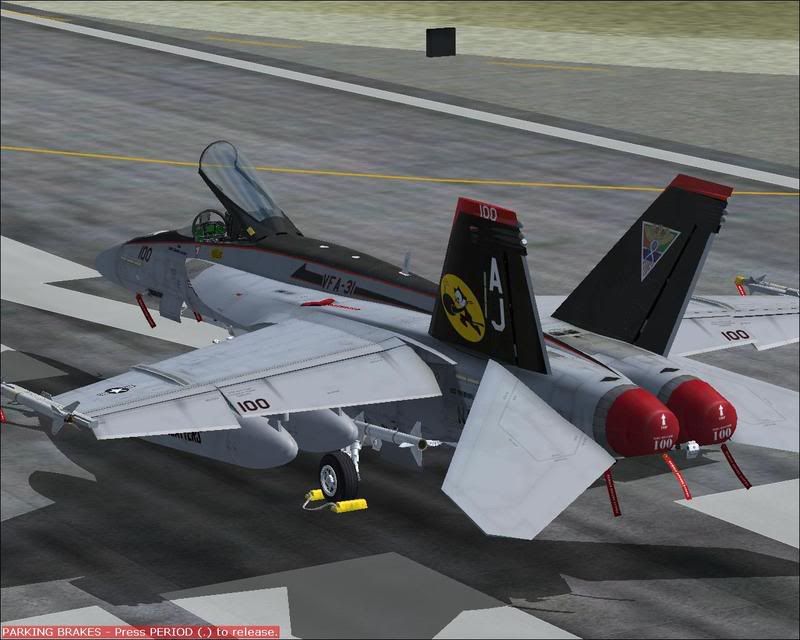 The pit looks extremely detailed and the HUD colimation rocks. After a smooth take off I climbed to 10000ft and did some rolls and turns the FBW seems to work the way it should in UA mode. I found in the low speed the Hornet flys well in high alpha you can see the FBW fighting to maintain the AoA when you maintain the lower speeds. The pirouette is easy to execute but I think I need more practice with it as I tried to continue holding the stick position that nearly put me in a spin.
The rampstart check list follows the same procedure as described in the NATOPs manual and after a few goes its easy to carry out a cold start using the knee board check list.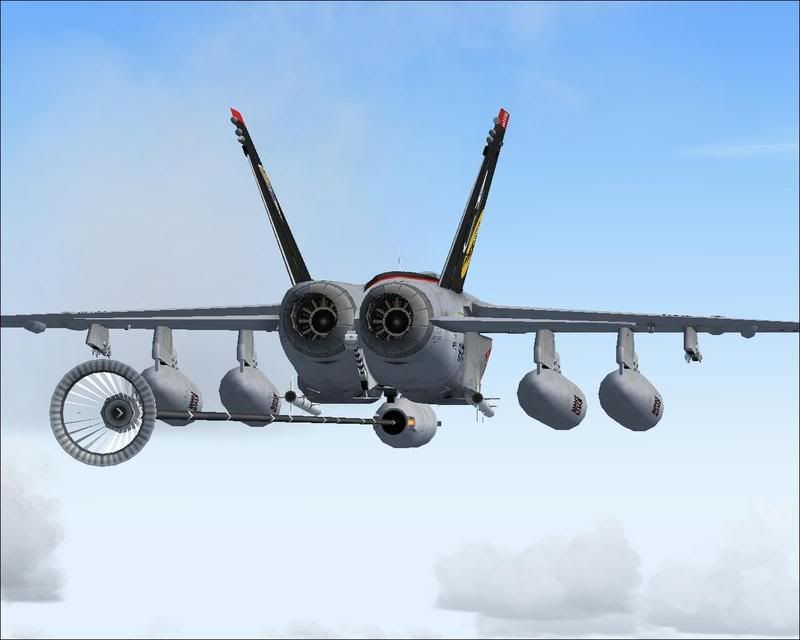 I tried out the buddy refuelling setup the check list for this is also on the knee board quite easy to setup although I wouldn't mind tring it out in MP.