As I've said before, getting access to NZCH wasn't really possible, so I relied on their own photographer, who did an airside shoot for me. I'd really like to add the stop markers to a few of the gates, but I don't have any pics of most of them. Here's a couple which I've 'enhanced', but I still can't make them out. Does anyone have a better idea of what goes where?
Gate26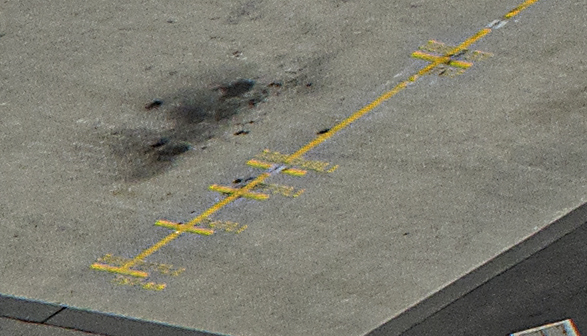 Gate 34 -- I can make out 777, as that was parked there:)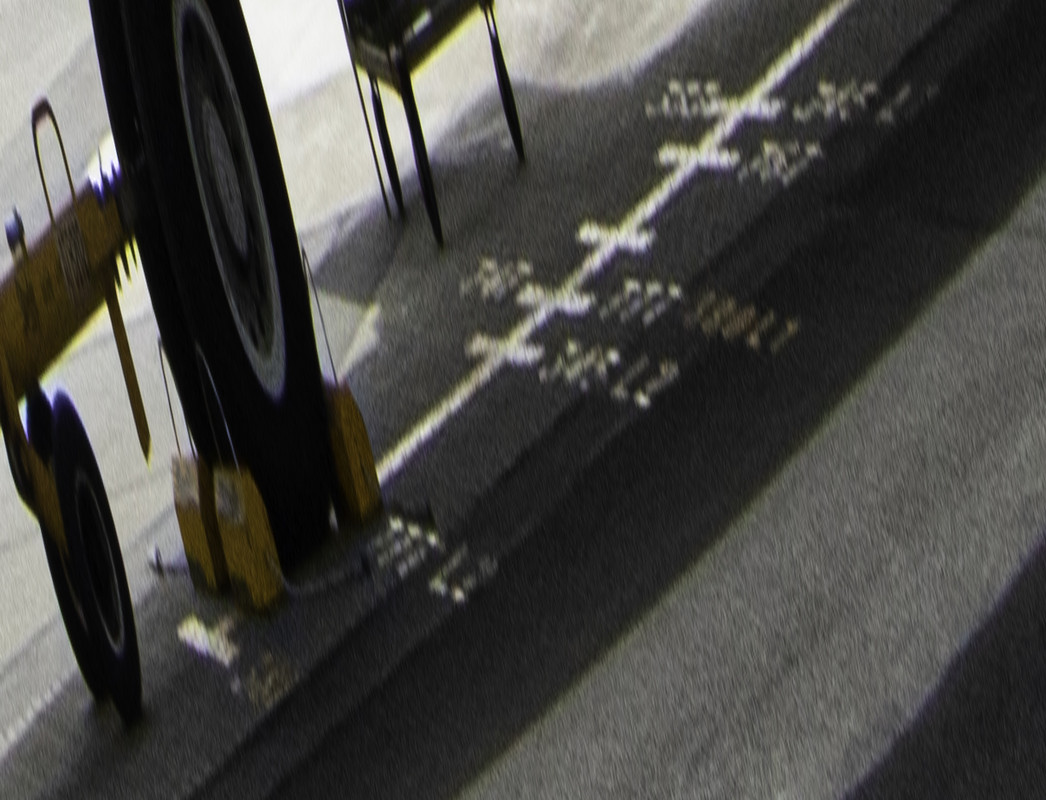 Things get even more complicated at the smaller/regional gates.
The only ones I have an idea of are Gates 29 and 30. I was planning on just leaving the markers out, but it would be nice to include a few at least. (I have no real way of figuring where exactly they go...)