Luckily I've spent so much time at my desk lately that I could only manage 30 minutes gardening yesterday, unless I get out and get some exercise soon I'll be desk-bound for life....
First, the subscription update -- the P3Dv4 installers are still delayed, and may be so for a few more months. I think I'm mentioned before that the hold-up is simply due to the bandwidth cost -- if 10% of subscribers updated per month, I'd be spending more on bandwidth than I earn from sales at the moment, and I just don't have any spare funds tucked away. This is annoying for me, and no doubt annoying for a few subscribers, but it is the current reality. Once I have a saleable product again, this won't be a problem. Speaking of the new saleable product...
There's only one project at the moment, that's NZCH. Things are moving forward since
the last update
, but it's still a bit messy to show more screenshots. Well, ok, here's a few:
The autogen is partly data-driven, but the rest needs to be hand-placed. I try and plant 5000 trees per day, and I'm getting there slowly. Note that this shows FTX Tree textures, as well as some of my own. I've been living with TerraFlora trees for a while now, but in the end I found that the colours didn't suit NZ. I've reverted to FTX trees, and I'm very pleased with the result.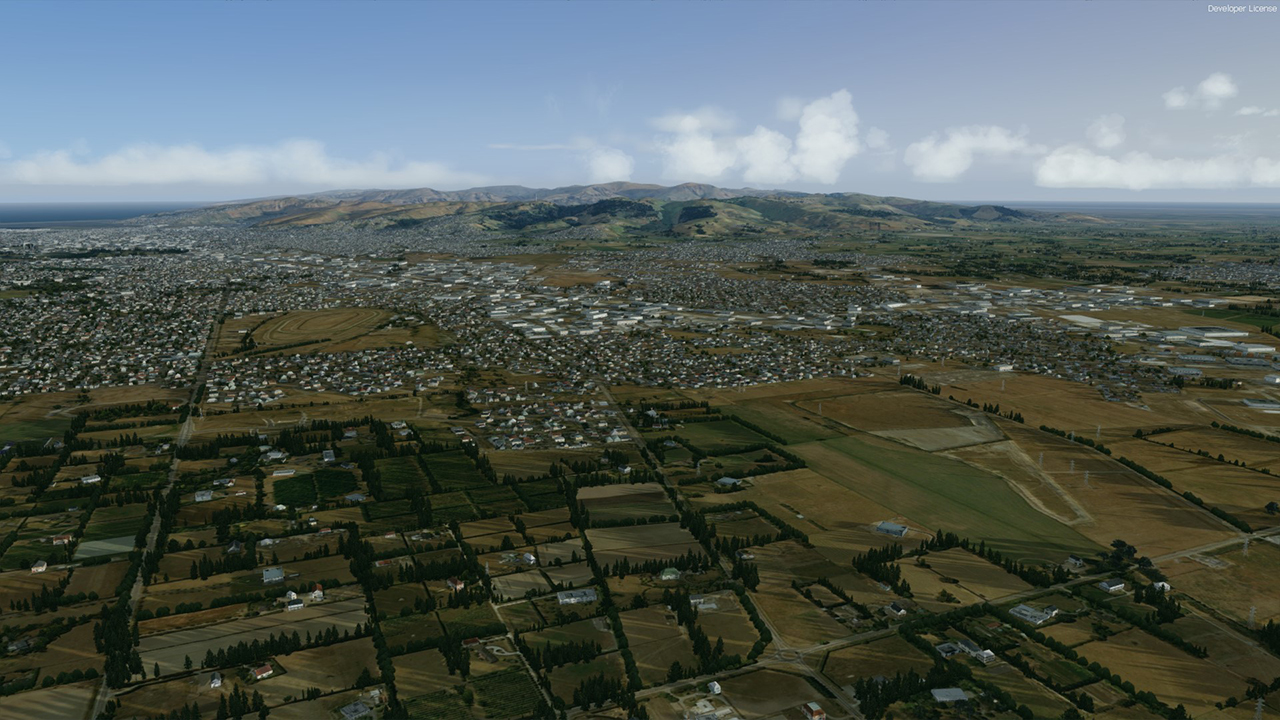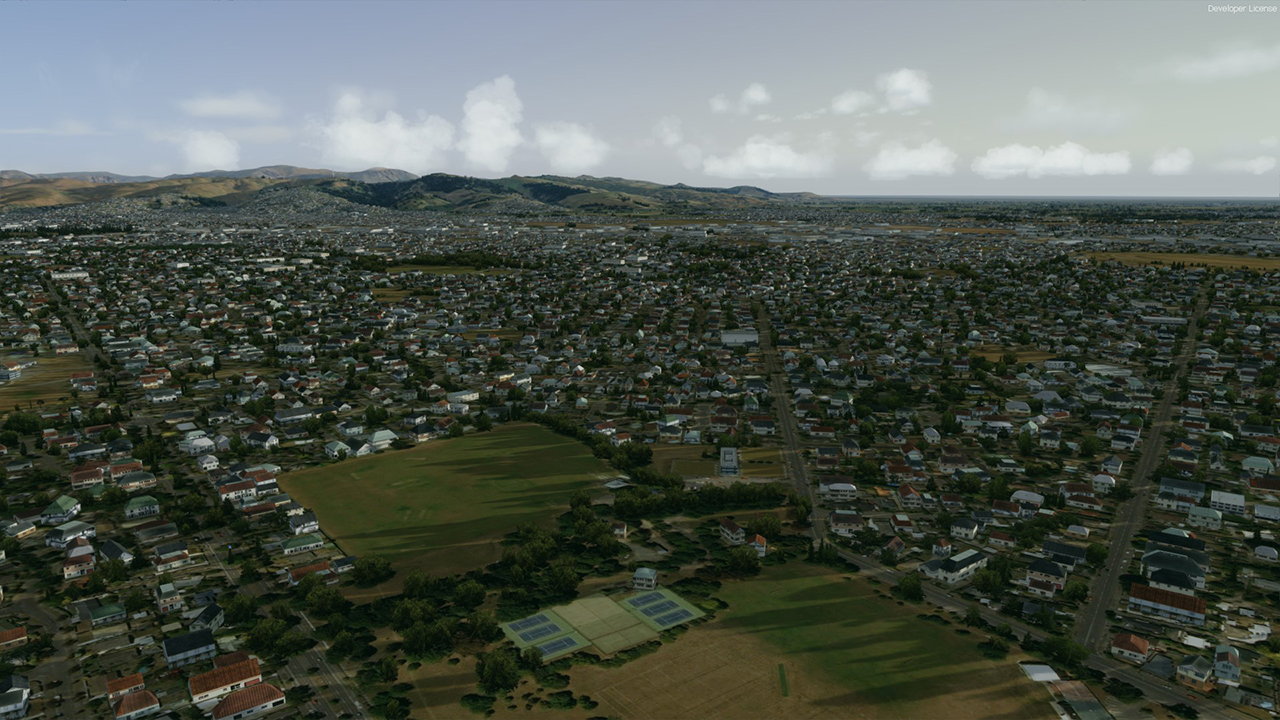 Since the last update I've made a change to the resolution of the aerial imagery for Christchurch -- originally the plan was to do a high-res airport (7cm) and 1 metre for everything else. Although 1 metre is ok for large chunks of Canterbury, it became apparent that the city itself needed a lot more detail. I've therefore redone the city area at 30 cm. This works well with the 5 metre mesh, for example here we have the aptly named 'Landfill Ave', which didn't really make much visual sense combining the high res mesh with a mushy low res imagery, and I really wanted to do the post-quake city justice. Of course this new image does increase the size of the final scenery, so I may have to address that at some stage. I have yet to redo the water mask for the city, hence the lack of 'real' water here.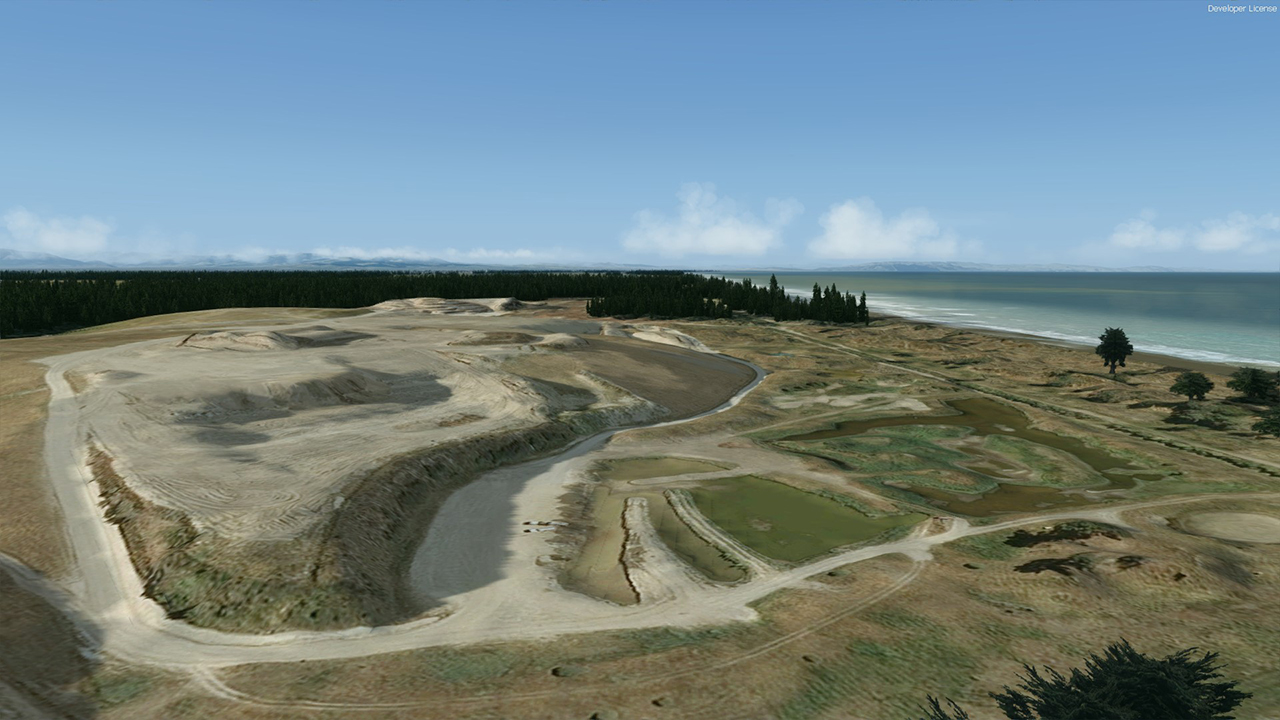 Last month was devoted to the terminal, but it isn't finished yet. This month I hope to make progress in the ground polys at the airport, this is a fun but time-consuming job.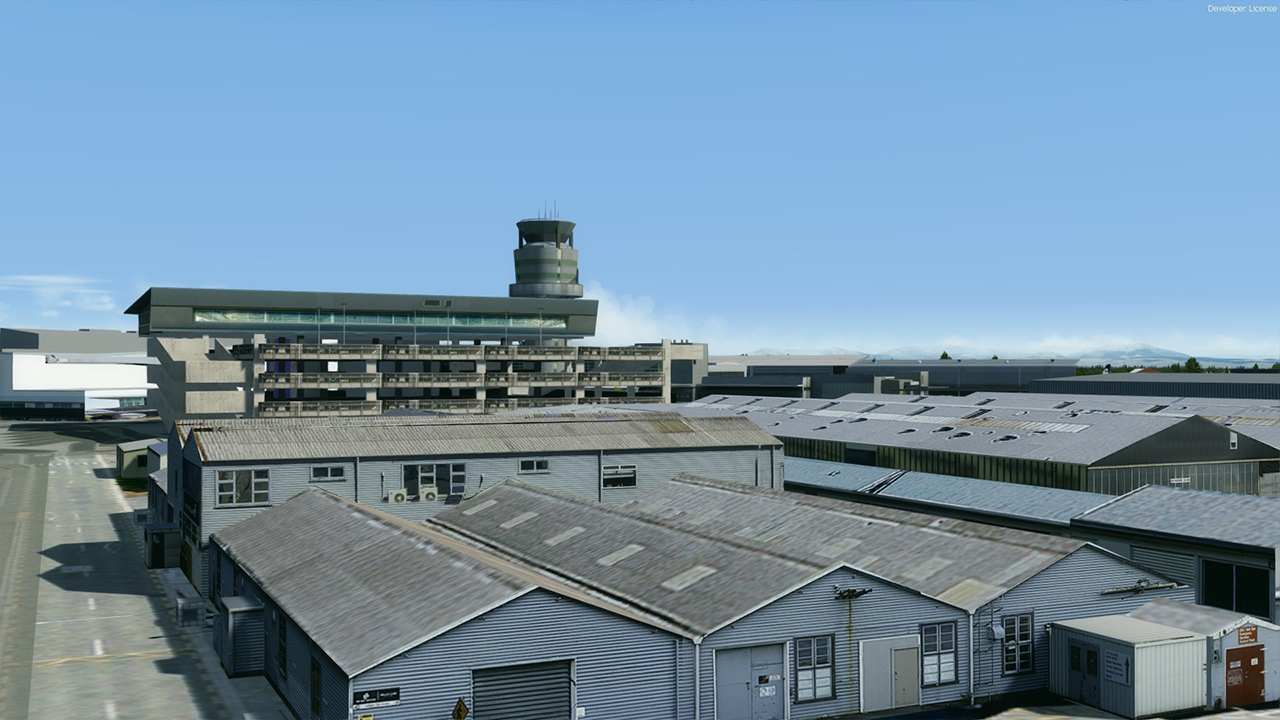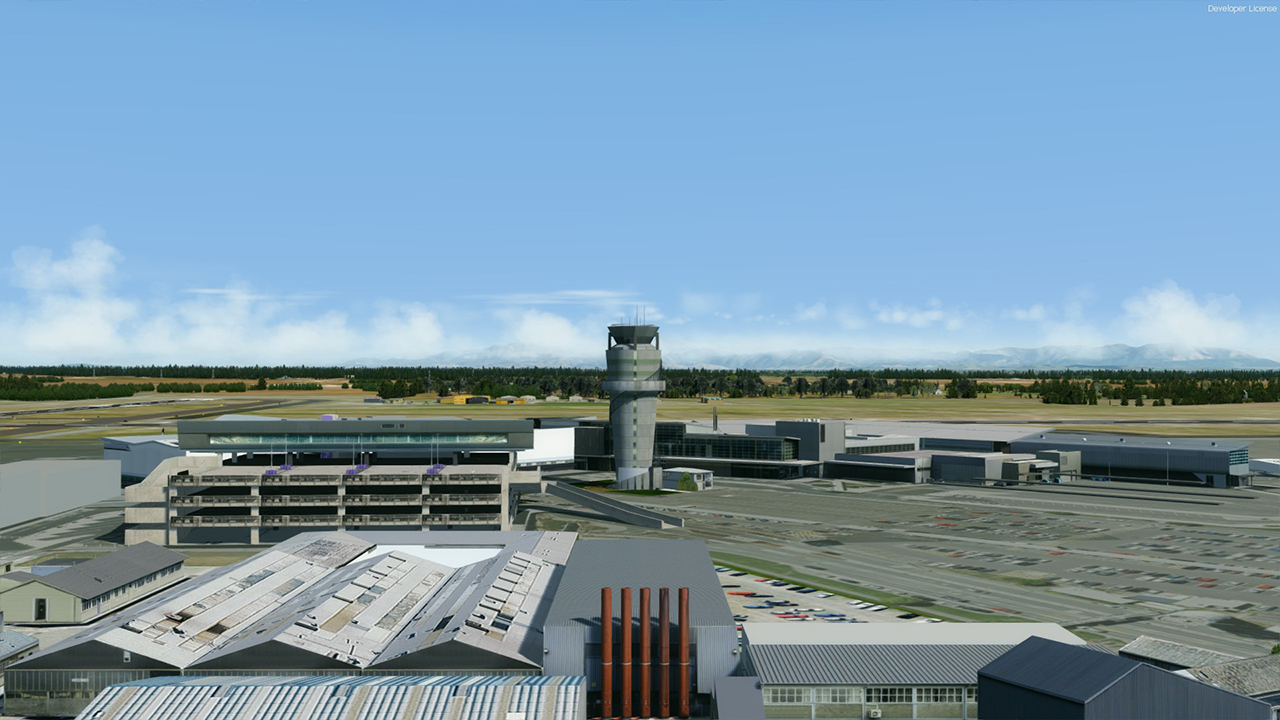 I've approached NZCH a little differently, normally I aim for cross-version compatibility, using the lowest common denominator. This time, though, I'm developing for P3Dv4, and I'll adjust for the other sims later on. The only compromise is that I'm working on the X-plane version now, making some adjustments for X-plane's foibles.
ToDo list:
Lots and lots. I do have a release date in mind, but can't imagine how I'll get there from here... Still to do are the SODE jetways, about 100 stand-alone buildings at the airport, the CBD, night textures, runways etc. I have yet to finish West Melton airfield, as I've never been happy with the starkness of the photos I took, at high summer the sun can be a real nuisance. Also haven't even begun on Rangiora Airfield, not even too sure that it will be much more than a basic tweak on first release. I was hoping to get another couple of trips in to fill in the gaps in the photo coverage, but the money I'd put aside for this is now earmarked for the taxman