I use Prepar3d v4 most of the time, but I still keep FSX and Prepar3d v3 for testing scenery as it is developed. And I also use Prepar3d v3 with Whisplacer to actually build airports, so at the moment I use it a few times a day to place models as they are completed. Looking at v3 today, I realised how much I liked GSX, which I'd never installed in v4, so I tracked down my old order and installed it. Went in like a charm, but it still didn't look like v3 -- the airport ground vehicles were not the beautiful models in v3, so I thought I'd stuffed up GSX. Apparently not, the nice models are actually REX Worldwide Airports HD, which I forgot I owned:)
Makes me wonder what else I've forgotten....
NZCH certainly benefits from GSX and REX airports, it livens it up so much. Not sure how far I'll go incorporating GSX into NZCH, but it certainly seems like a good idea. Just too much to do and not enough time.
Looks like REX Worldwide Airports doesn't support v4 yet, I just need to pluck up the courage to install it anyway. A thread on Avsim says it works ok, I might give it a go tomorrow.
Here are the REX ground services which simply replace the default: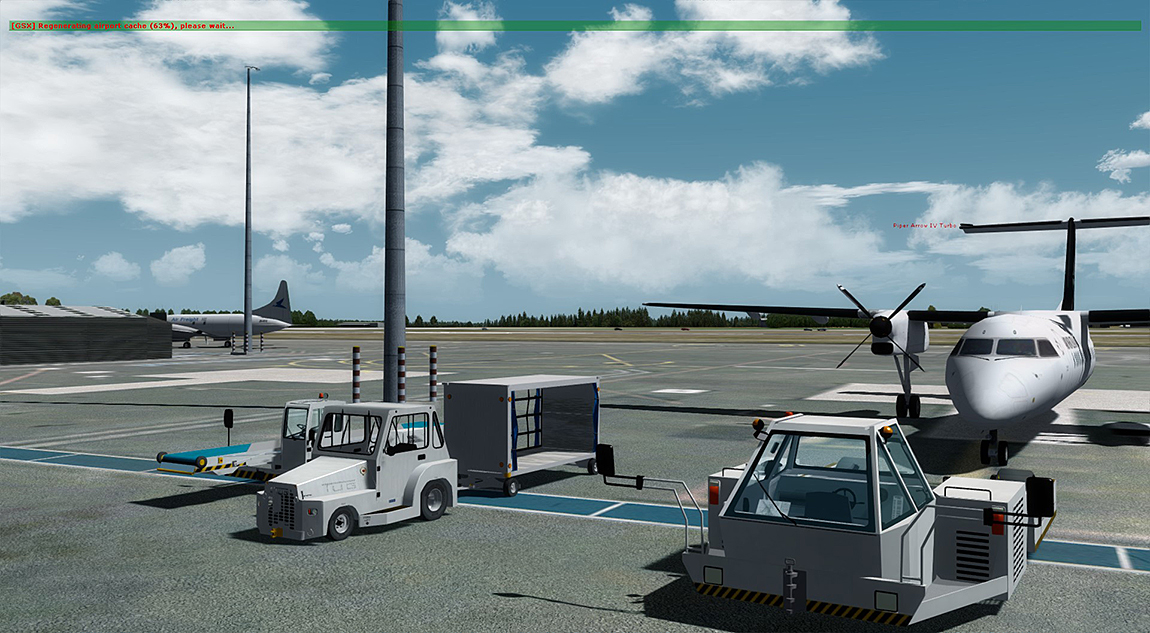 A couple of weeks ago I turned 62, so I shouldn't be losing my mind yet -- I thought I had at least 3 good years to go.