(please note ,these photos are taken with a "olympus camedia 3.2mega pixel camera so the quailty isnt great)
Today I was doing my schoolwork and we saw ZK-OJO fly over (runway 29 was active today! they go right near our house
) So Mum took me out to the airport to see it and I took photos of other aircraft too. It was about 2 o'clock.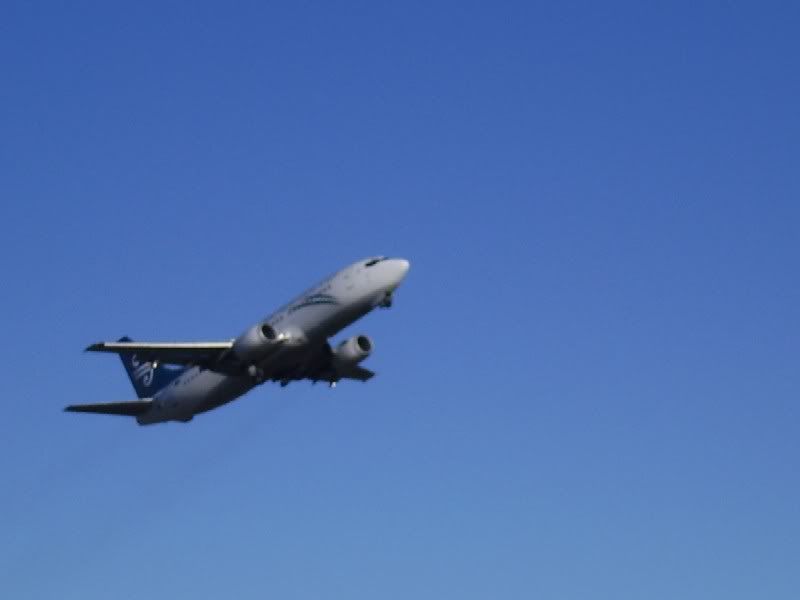 I took this near the thresh hold of 11 as this 733 took of from rwy29
Jetstar A320
We dicided to go and stand on the roof of the domestic terminal in hope of getting close up views of ojo.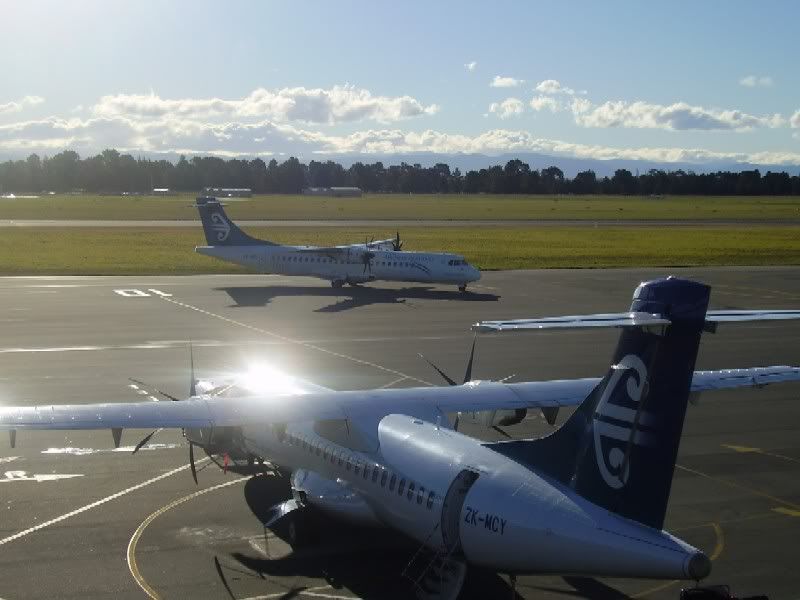 ahh look at those atr72's
see the star aliance A320 in te background, is this avalible in fs? maby ill paint one of them if not.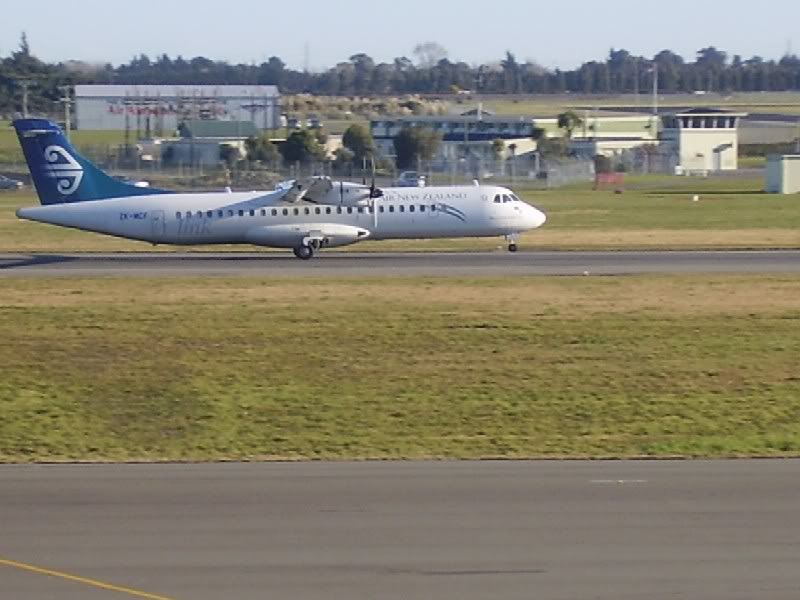 Landed!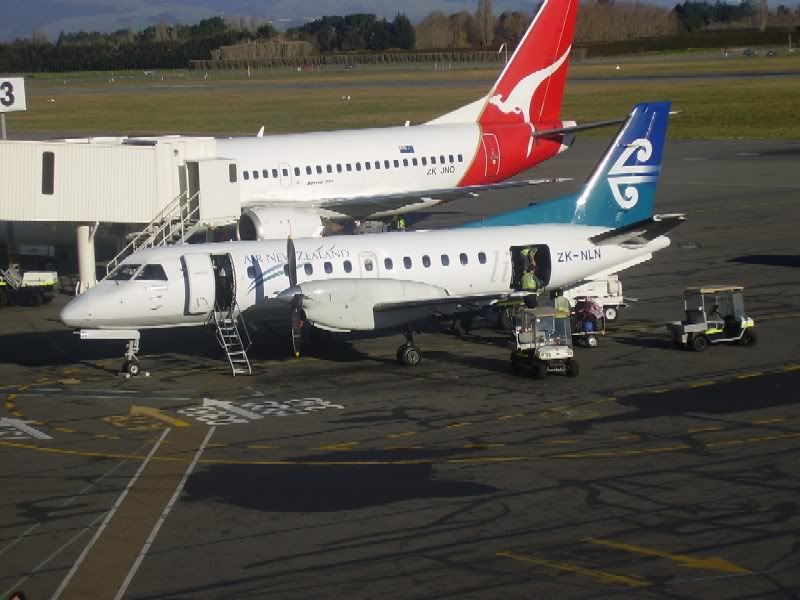 Busy, busy, saab 340A
Ahh there you are , now just to wait untill they push back and taxi.
Hmm I feal like i no every pixel on that plane there and this is the first time ov ever seen it lol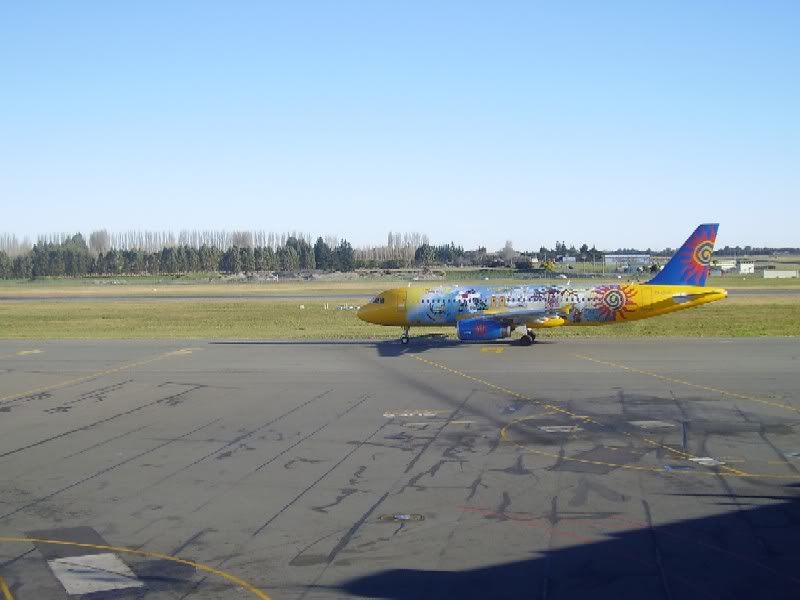 oops I was ment to put TWO yellow windows at the front
spoling up the engins on rwy29
Good bye
lol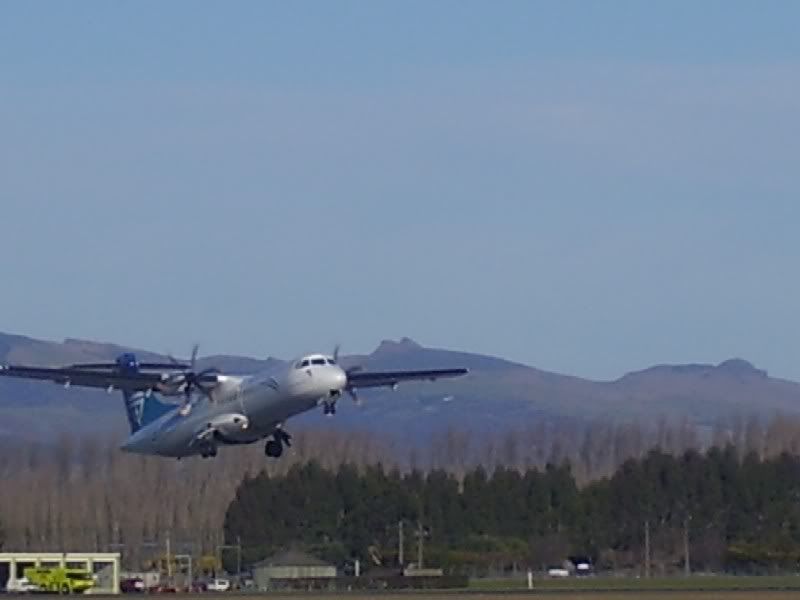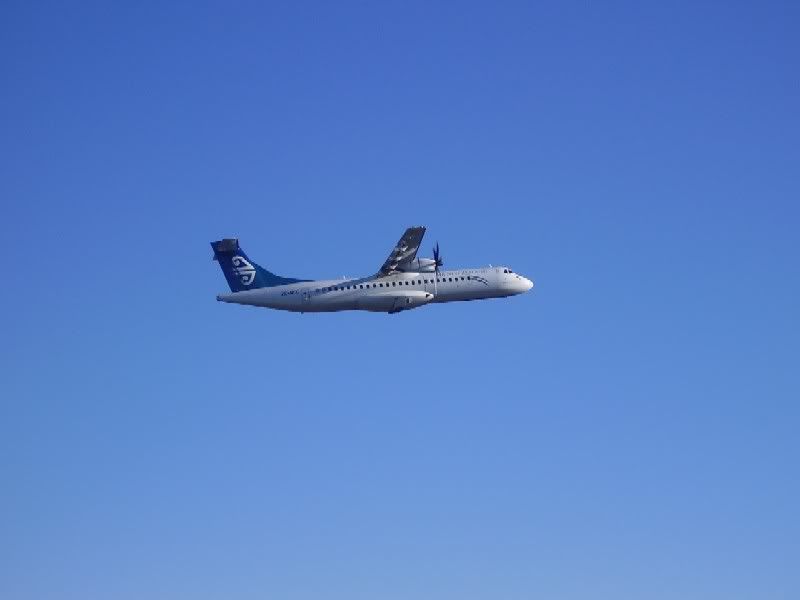 theres alot of atr's buzzing around.
Thats all. We were out there for about an hour and a bit but no heavys left or came , there was a 763 taking off as we arived thow
.
Theyr not the best but neathier is the camera lol
James